A Big, Beautiful Wall—And the Military Will Pay for It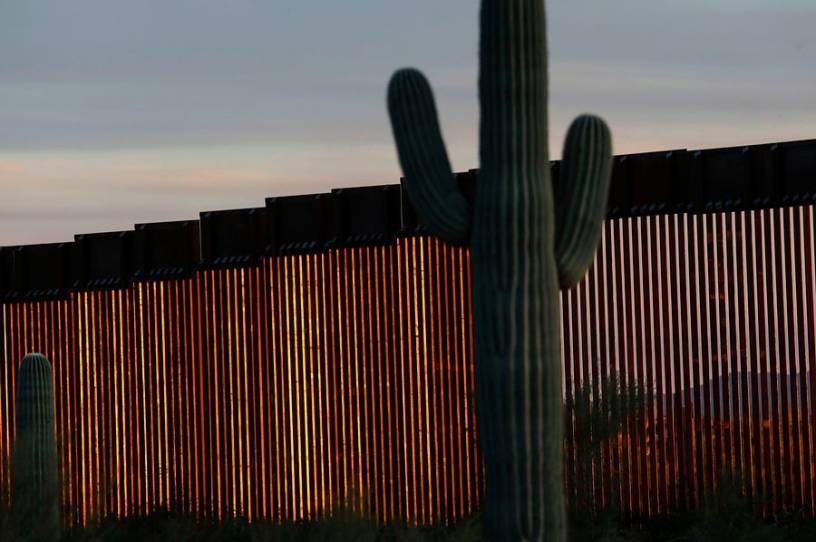 Last week, the White House announced it would extend the national emergency declaration on the southern border for another year. The move sets the stage for the White House to help itself to billions of dollars budgeted by Congress for other purposes, and instead allocate that money to building Trump's signature border wall.
The first iteration of this plan, in 2019, was an explosive, long-lasting story. House Speaker Nancy Pelosi's flat refusal to fund the wall—and President Trump's last-minute decision to break with Mitch McConnell and insist on a spending agreement that did fund it—spiraled into the longest government shutdown in U.S. history. Then, Trump's decision to go around Congress by making use of a national emergency was widely panned as an executive power grab. Majorities in both houses of Congress—including 13 Republicans in the House and 12 in the Senate—voted to overrule the president and cancel the emergency, although neither body managed to muster the two-thirds vote necessary to surmount Trump's veto. Several legal challenges are currently working through the courts, but the Trump administration has been given the go-ahead to work on the wall in the meantime.
A year later, the public pressure is lower. The story of the emergency renewal came and went with barely a stir. And yet, this time around, some congressional Republicans are experiencing an uncomfortable epiphany: Now that Trump has gotten the green light, there's nothing keeping him from shortchanging their priorities to scrape together the necessary funds for the wall.
Take Rep. Mac Thornberry, the ranking GOP member on the House Armed Services Committee. Thornberry was not among those who voted to oppose the national emergency last year. This time around, however, he announced his opposition to Trump's reassignment of funds, which he said "undermines the principle of civilian control of the military and is in violation of the separation of powers within the Constitution."