A Blemish On 'The Beautiful Game'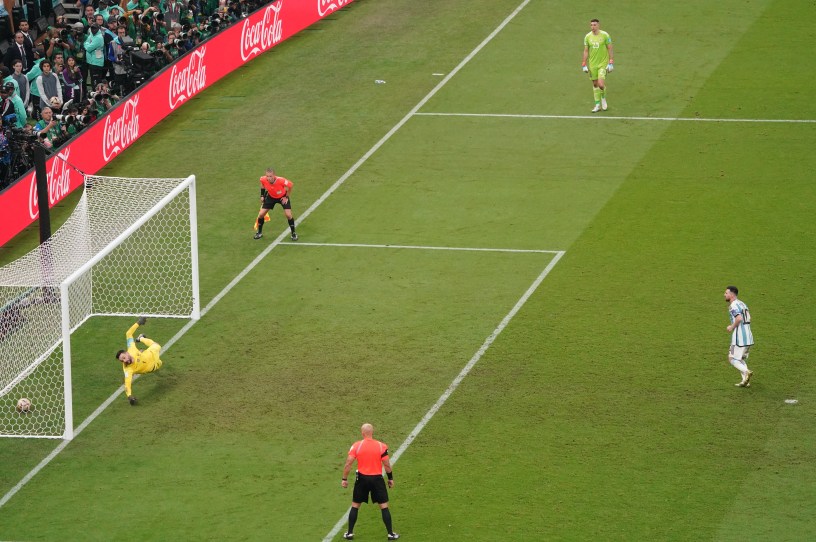 LUSAIL CITY, QATAR - DECEMBER 18: Lional Messi of Argentina converts the penalty and scores the goal during the penalty shoot out in the FIFA World Cup Qatar 2022 Final match between Argentina and France at Lusail Stadium on December 18, 2022 in Lusail City, Qatar. (Photo by Etsuo Hara/Getty Images)
Three stipulations:
1) Soccer is, by a wide margin, the world's most popular sport.
2) The World Cup is the greatest multi-national sporting event of all, even surpassing the Olympics. (Among other things, the International Olympic Committee makes the Fédération Internationale de Football Association look like the Knights of Columbus by comparison.)
3) The just-completed World Cup finale was a terrific game, a nailbiter in which the two best players on the field scored five of the six goals during regulation play.