A New President Faces Familiar Challenges in Seoul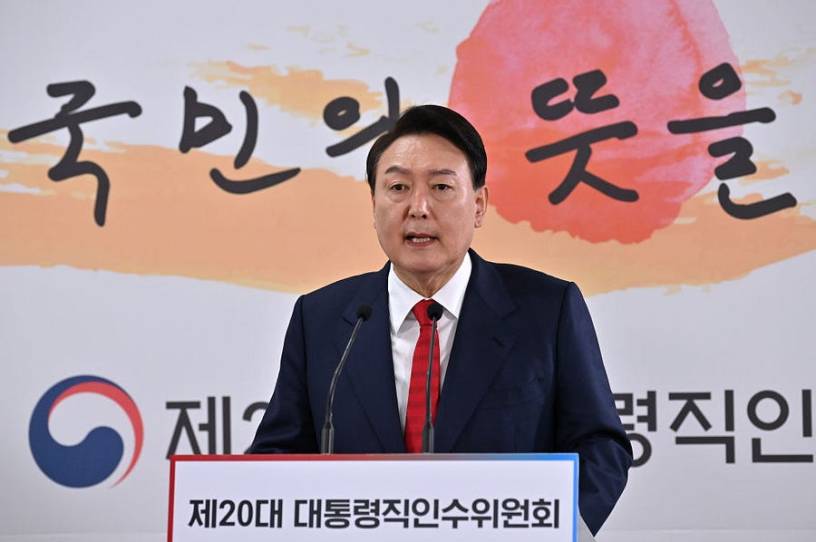 South Korea's new president, Yoon Suk-yeol, was inaugurated today and has as his main goal remaking Seoul into a global player consistent with its position as a top 10 world economy. But issues closer to home—the simmering feud with Japan, China's economic coercion, and North Korea's long-held desire to subjugate the South Korean people—will dominate his presidency. 
Yoon was elected to a single five-year term in March by a narrow margin, less than 1 percent, over the ruling party's candidate Lee Jae-myung. Consistent with his desire to elevate South Korea's international standing, Yoon spoke out against Russia's invasion of Ukraine.  He emphasized that Seoul should enhance its role in the pressure campaign against Russia but is unlikely to provide military equipment to Ukraine. Yoon noted that South Korea has provided $10 million in humanitarian aid to Ukraine but argued that "we need to provide more such aid." 
But just as all politics are local, Yoon will likely spend a majority of his first year in office focused on issues that more directly affect South Korea. This should start with repairing relations with Japan, which have been fractured overlingering resentments related to Japan's occupation of Korea in the first half of the 20th century. In 2018, South Korea's Supreme Court ordered that two Japanese companies compensate workers who were treated as forced laborers during World War II, a matter that Japan says was settled by a 1965 treaty. Yoon affirmed that he is focused on a "future-oriented" relationship with Japan that benefits South Korean people and companies. Japanese Prime Minister Fumio Kishida said in March after Yoon's election that "Japan-South Korea relations are in a very severe condition, and we cannot leave them as they are." 
Both leaders are trying to reduce tensions in the relationship, and Japaneses Foreign Minister Yoshimasa Hayashi was scheduled to attend Yoon's inauguration, marking the first time since 2018 that a Japanese foreign minister has visited South Korea. Repairing the Seoul-Tokyo and trilateral relationship should be President oBiden's top priority when he travels to South Korea and Japan from May 20-24 for separate meetings with Yoon and Kishida.