About Those Bush-Dukakis Comparisons …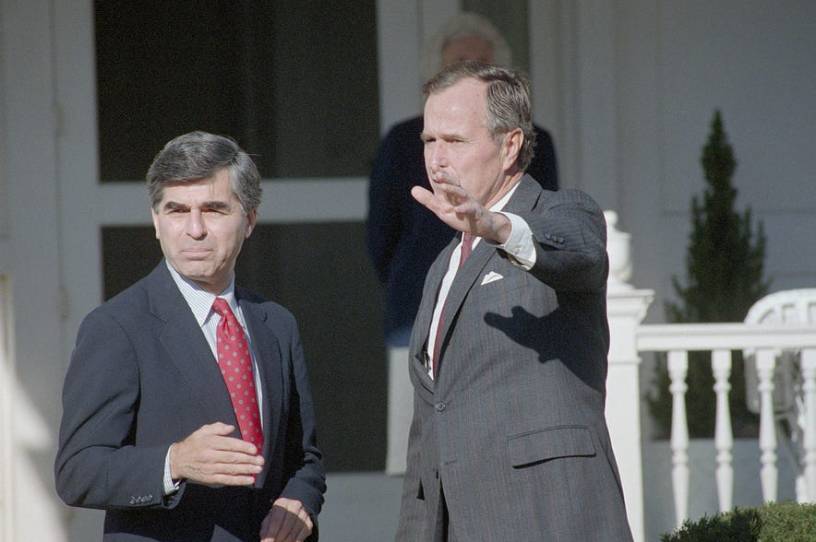 In July 1988, Democratic presidential nominee Michael Dukakis enjoyed a 17-point lead against Vice President George H.W. Bush in a Gallup poll. But Bush went on to crush Dukakis, taking 40 states and winning by 7 percentage points. He did so by running an aggressive—critics would say demagogic—scorched-earth campaign against the then-Massachusetts governor.
It's been fun to watch Republicans and Democrats alike invoke the Bush-Dukakis race this summer. It began with Republicans, when Trump's poll numbers started to sink like a bulldog in a bathtub. Keep hope alive, Team Trump insisted. Bush came back from worse.
Now, with Trump's slight recovery in recent polls and the start of the GOP convention—which, according to lore, initiated Bush's '88 comeback—Democrats have been pointing to the story as a "we can still blow this" cautionary tale. As if the party of Hillary Clinton, John Kerry, and Al Gore needed a 32-year-old history lesson on that score.
Over the weekend, Adam Nagourney of the New York Times offered a little for both sides with a long recap of that race, headlined: "A Glimmer of Hope for Trump? How Bush Mounted a Comeback in 1988."