After the Protests, Madison Strives for an 'Anti-Racist' Agenda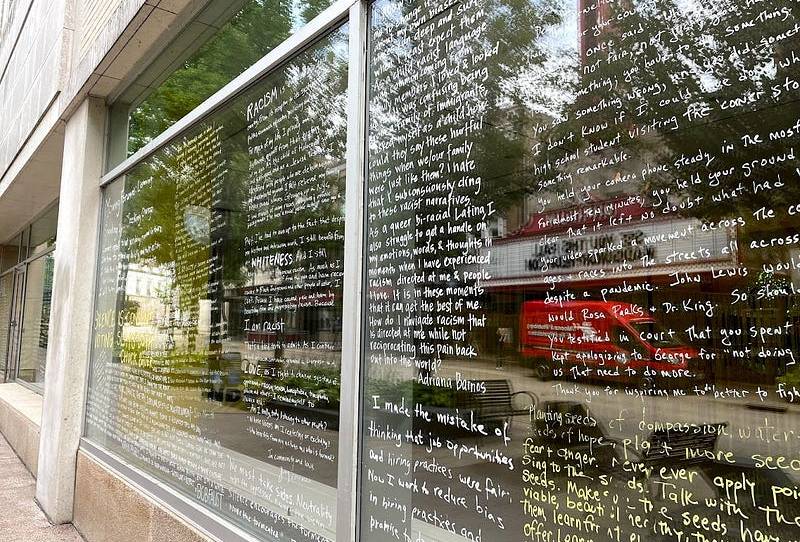 The giant glass window at the Madison Museum of Contemporary Art, boarded up for nearly a year, is now covered with scribblings from local white people confessing their guilt.
"As a Jewish lesbian," wrote one participant, "I identified with people who are dehumanized and discriminated against. I felt relieved my family never owned slaves. … I've been a social justice activist since age 6."
"But I've had to own up to the fact that despite my history and antiracism work," she continued, "I still benefit from my WHITENESS. … I have caused pain and harm by benefiting and perpetuating racism. Because I am a racist."
The art installation, which invited local leaders to write "letters to the world toward the eradication of racism," came a year after the Wisconsin city grappled with violence and looting over the death of George Floyd at the hands of Minneapolis police. Night after night, groups of protesters marched through city streets, smashing windows, tearing down statues of abolitionists, and burning dumpsters, as police officers largely stayed out of the way. 
You're out of free articles
Create an account to unlock 1 more articles