An ER Doc on the Latest COVID-19 Treatment Protocols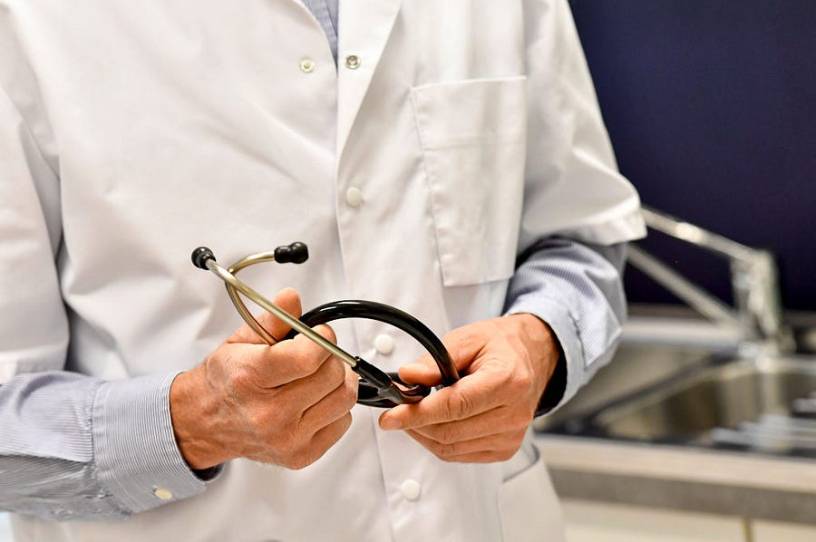 Yesterday, I wrote a story examining how much COVID-19 treatment protocols have improved since the early days of the pandemic—a thorny question that's difficult to tease out of the data. One of the people I interviewed for that story was Dr. Megan Ranney, an emergency physician and professor at Brown University in Rhode Island. Our conversation was fascinating enough that I was unhappy not to have been able to get more of it into the piece, so we decided it would be worthwhile to publish the interview in its entirety. A few snippets of our conversation that appear here also appeared there. The following has been slightly edited and condensed.
It seems as though we're getting better at treating COVID-19, but it's hard to know exactly how much better we're getting, exactly what things are helping. For doctors making these treatment decisions, what goes into your decision-making for what treatments and therapies you're using?
So there's kind of two parts to the decision-making. Part one, and the part that we all are most comfortable with, is relying on peer-reviewed evidence. So for [antiviral drug] remdesivir, for [anti-inflammatory drug] dexamethasone, even at this point for proning patients who are short of breath and for trying to avoid intubation as long as possible—those are all practices that at this point have semi-reliable, published evidence behind them. And that's really the gold standard; that's what we're almost comfortable with.
The other side is the anecdote, the case series, the shared experiences of groups of physicians. This was particularly prominent early in the pandemic when we really had nothing, and no guidance whatsoever. We saw Facebook and WhatsApp groups spring up, as well as email listservs, to try to allow real-time sharing of best practices and to allow people to compare what worked in one setting to what worked in another. There were lots of case studies; some of them were published. It led to some small things, like those hydroxychloroquine studies, which have since been shown to not be accurate. But it also led to people saying, this is my practice pattern, and this is what I see helps my patients.