Antisemitism Is a Problem in Academia. Quitting Is Not the Solution.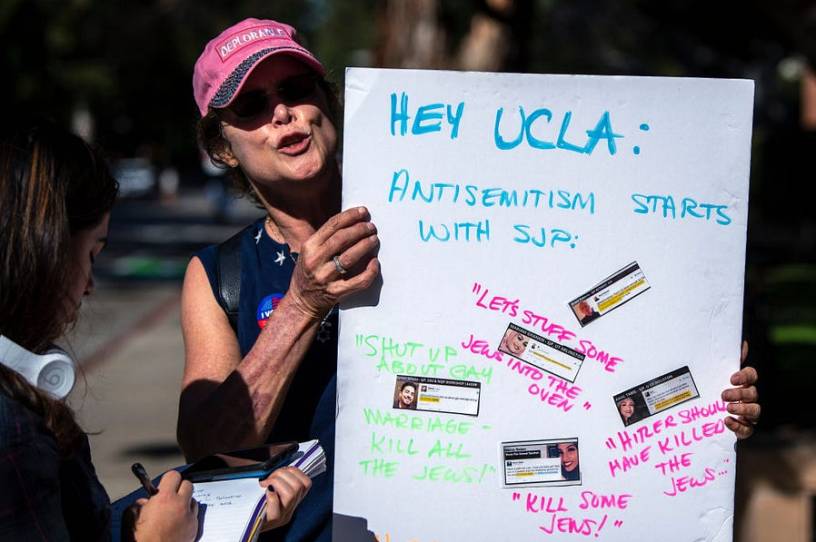 In 2021, a Jewish professor at Linfield University complained that the school's president had made antisemitic comments—allegedly joking about gas chambers and the size of Jewish noses—and yet he was the who one who got fired. Another Jewish professor is waiting for the City University of New York to respond to an Equal Employment Opportunity Commission ruling that substantiated his claims of antisemitism at the school's Kingsborough campus. In March, Duke University's student government voted to fund a speech by Palestinian author Mohammed El-Kurd, who went on to mock Jewish students and said "We want our land back from the river to the sea." There are numerous other examples. 
Antisemitism on campus is not new or rare. I know this firsthand, as it is alive and well at Sarah Lawrence, despite a large Jewish population in the college community near New York City. As an outwardly observant Jew who celebrates Jewish festivals and traditions and also publicly supports Israel even when I deeply disagree with its government, I find faculty colleagues feel comfortable attacking Israel and me without worry. 
My professorial peers habitually make deeply insensitive and inappropriate remarks to me and regularly assert that Israel is an illegitimate, genocidal, and apartheid state. I have found Nazi imagery on my office door over the years and have been told to make no real issue of it. Jewish students have felt such pressure from peers, administrators, and faculty on campus that they have met with officials from the Brandeis Center for Human Rights Under Law to ask about their options and seek help to mitigate and improve the cruel campus environment. Numerous incidents remain known to students but go unreported and unanswered. One documented example occurred in the fall of 2015 when a Jewish student leader was afraid to come to the physical campus, "after inviting an Israeli soldier to speak … she'd become the subject of virulent Facebook posts, angry email chains, and threatening stares and whispers." So many Jewish students live in fear and silence and regularly censor themselves because of this hatred and vitrol.
Thus I was not shocked when I read former UCLA anthropology professor Joseph Manson's recent account of his experiences dealing with antisemitism and woke politics and his general observation that "also typical of elite U.S. universities, UCLA is awash in Jew-hatred thinly disguised as anti-Zionism."