'As We Look Back, It Has Just Disappeared'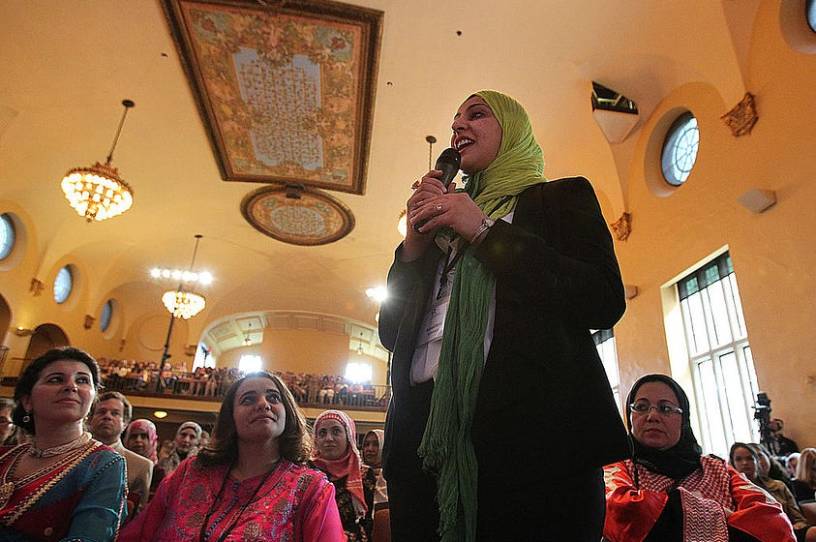 When Naheed Farid joined the Wolesi Jirga, the lower house of Afghanistan's national assembly in 2010 at the age of 27, she hoped that her elevation to public office would show the country that women in democratic systems don't just do the electing—they are also elected. The moment marked the culmination of an education in law and passion for advocacy, both of which were inspired by teenage years spent under Taliban-imposed house arrest.
In the 11 years that she served in the assembly, Farid worked on behalf of Herat to safeguard the equality of ethnic and religious minorities, support economic development projects, and push for an Afghan government-approved peace process amid ongoing fighting with the Taliban. 
Farid wasn't the first or only woman to serve in the Wolesi Jirga, but quickly made a name for herself as a staunch defender of gender equality. During her two years heading the Human Rights, Civil Society, and Women Affairs Committee, Farid advocated to protect voting rights, bolster prohibitions against polygamy and child marriage, advocate for gender diversity in the workplace, and expand maternity leave. The commission also helped women and girls on an individual basis, assisting victims of domestic violence and wives seeking divorces from their husbands. 
It took only a few short days in August to dash Farid's hopes that her life's work would yield lasting change for Afghanistan's women and minorities. The Taliban's swift takeover of the country's provinces, aided by al-Qaeda-aligned fighters, reversed the nearly 20 years of progress that followed the toppling of the first Islamic Emirate in 2001. 
Keep reading with a free account
Create a free Dispatch account to keep reading
Get Started
ALREADY HAVE AN ACCOUNT? SIGN IN