Biden Proposal Hijacks Recession for Liberal Wishlist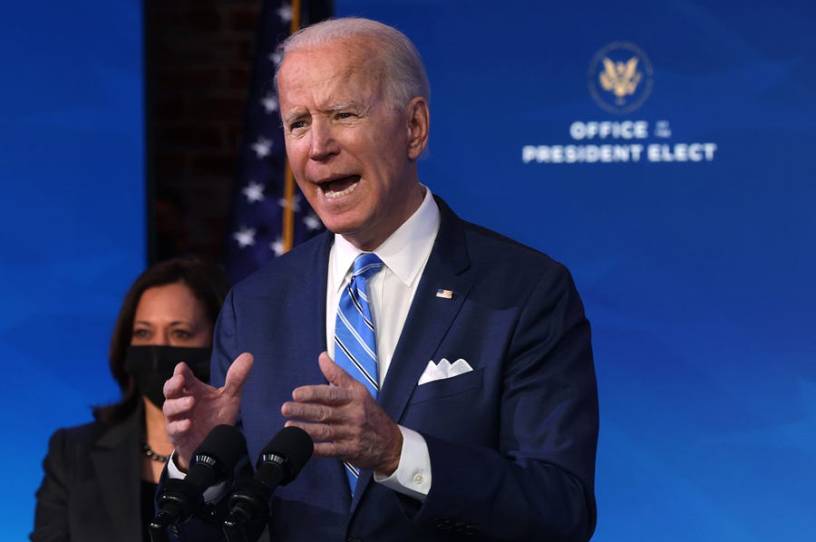 President-elect Joe Biden has unveiled his first major legislative push: a $1.9 trillion package intended to combat the coronavirus pandemic, stimulate the economy, and provide relief to Americans. While a few of its proposals are necessary, too many others were just pulled from the old Democratic wishlist. This follows Obama Chief of Staff Rahm Emanuel's old recession stimulus mantra of "never let a crisis go to waste."
First, the positive: Biden would invest $160 billion in a national vaccination program and related health policies to stem the pandemic. Given the slow, bureaucratic rollout of the vaccines over the past month, it is absolutely necessary to expand testing and contact tracing, as well as launch community vaccination centers free of charge for vaccine recipients. Additionally, Biden would spend $170 billion preparing K-12 schools and institutions of higher learning to reopen safely within the administration's first 100 days.
These two policies highlight Washington's most pressing priorities: ending the pandemic, and then safely reopening schools so moms and dads can go back to work and resuscitate the economy. 
But given that Congress only weeks ago enacted $900 billion in legislation to extend unemployment benefits and provide more aid to vulnerable businesses (among many other provisions), the additional holes for Congress to legitimately plug are rather limited. Yet Biden proposes more than $1 trillion in mostly extraneous proposals.
You're out of free articles
Create an account to unlock 1 more articles