California Voters Show an Independent Streak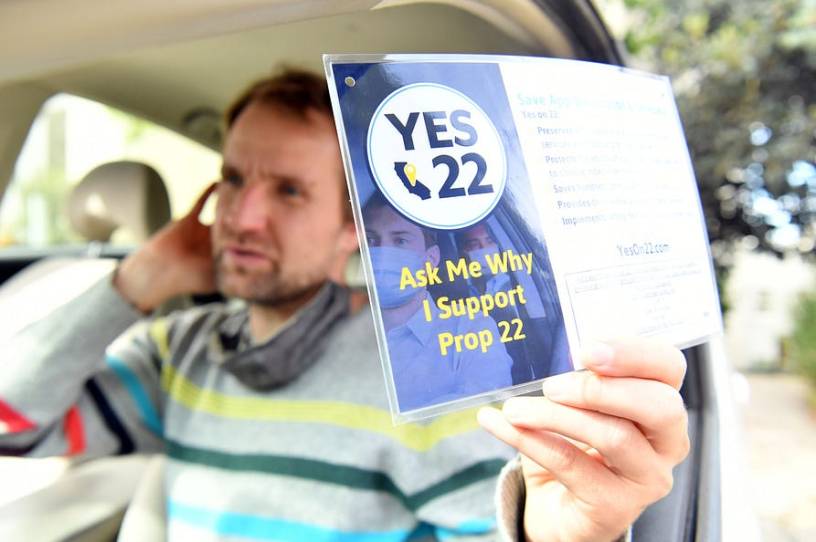 California may have voted for Joe Biden by about 30 points, but other election results were a decidedly mixed bag for the famously blue state. Four ballot measures—which California uses more often and for bigger issues than any other state—that would have enacted long-desired progressive priorities have failed or appear likely to lose.
Proposition 22, the measure that has attracted the most national attention, is also California's most expensive ever, with more than $200 million of total spending. Officially titled the "App-Based Drivers as Contractors and Labor Policies Initiative," it was a direct response by  rideshare-based companies to Assembly Bill 5,  passed to force companies to hire workers as employees rather than as contractors or freelancers. After it went through several rounds of carve-outs and exceptions, it ended up mainly as a dagger aimed at companies like Uber, Lyft, and DoorDash. Reclassifying drivers as employees with benefits rather than contractors would have massively increased labor costs—so much so that the two companies threatened to end operations in California before a court granted a stay in August.
So Proposition 22 emerged as the tech industry's response. It classifies "app-based drivers" as contractors while entitling them to limited benefits, and it makes the rule modifiable only by a 7/8th vote of the legislature. It is currently winning easily, 59 percent to 41 percent, with 84 percent of the votes counted. The yes campaign raised $180 million, mostly from the three companies mentioned above. 
But Kenneth P. Miller, a professor at Claremont McKenna College who studies California politics and history, told The Dispatch that he was skeptical about the influence of all that spending. "People like Uber and Lyft, and this was going to the carotid artery of the whole gig economy." Miller noted that the "yes" side's messaging focused less on the threat to Lyft and Uber and more on the appeal of flexible "new economy" jobs to many workers.