Christianity Is Political, But Not in the Way You Think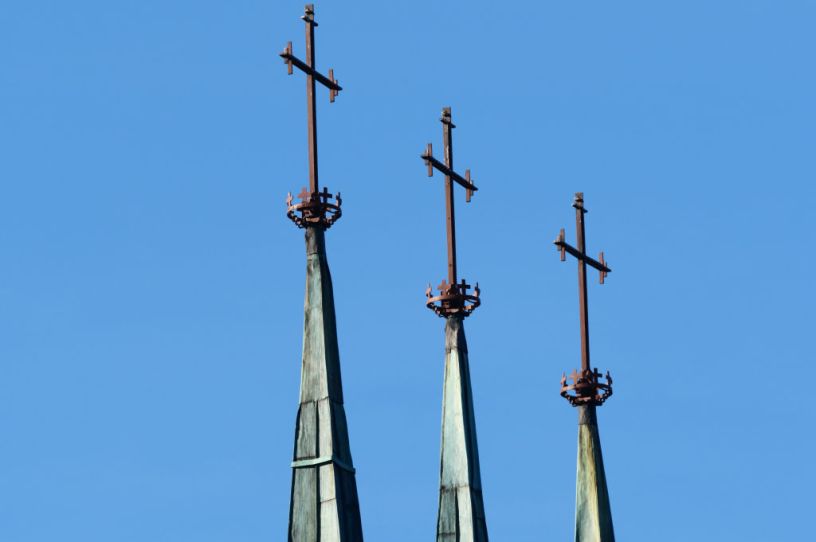 (Photo by Wolfram Steinberg/picture alliance via Getty Images)
Americans have debated religion's role in the public square since before America was even a country. Today, the hot topic is "Christian nationalism."
One side argues America is an essentially Christian nation whose history and institutions are unintelligible without reference to Christianity. Thus, the government should actively promote a Christian culture. The other side wants to distance religion from the state. It worries about the corrosive effects of a politicized Christianity, both on the government and the church, and contends that Christianity's basic conception of human dignity precludes public coercion over religious matters.
But for Christians to rightly assess how the Kingdom of God intersects with the kingdoms of men, we must start with Christianity's revolutionary political message. It's not about policies or even institutions writ large. Rather, it's about understanding the role of the church—the collective body of Christians—which transfigures the very meaning of community. My message to my brothers and sisters in Christ is that we must affirm the church herself as our true polis—the only one worthy of ultimate loyalty. Both sides of the Christian nationalism debate fall short of appreciating this primordial reality.
That may seem a radical statement, but Christians have made extraordinary political claims about the church from the beginning. The evangelion ("good news") of Christ's victory over sin through his death and resurrection is a public call to enter the Kingdom of God. That word choice is deliberate. In the ancient world, whenever an important dignitary planned to visit a city, a messenger arrived beforehand proclaiming the dignitary's evangelion: his list of victories and accomplishments and an admonishment to receive him. Receptive cities were rewarded with the authority's blessing and support. Those that didn't risked incurring the wrath of a vengeful political authority. The church purposefully appropriated the evangelion of mere human rulers and attached it to Christ, the King of Kings. Now, instead of generals, senators, or even emperors, we prepare to receive God Himself.
Get every newsletter and all of The Dispatch. Support quality, fact-based journalism.
Get Started
ALREADY HAVE AN ACCOUNT? SIGN IN