Deep Questions Raised, No Answers Provided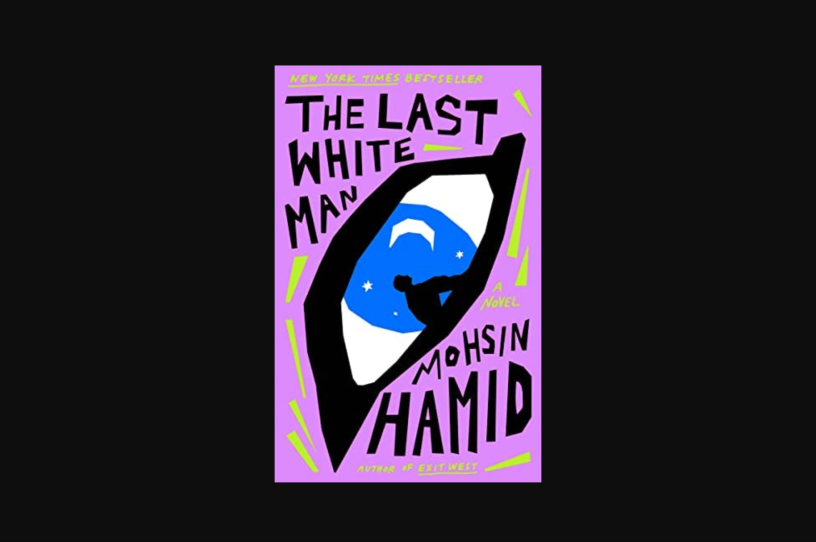 It signals a certain ambition when an author begins a novel by alluding to one of the most famous opening sentences in all of literature, the first line of Kafka's Metamorphosis: "When Gregor Samsa woke one morning from troubled dreams, he found himself transformed right there in his bed into some sort of monstrous insect." Mohsin Hamid is thus setting himself a high bar when he opens his most recent novel, The Last White Man, with a clear echo of Samsa's fate: "One morning Anders, a white man, woke up to find he had turned a deep and undeniable brown."
Anders is not the only person undergoing such a transformation. Rumors begin to emerge of other people suddenly turning dark-skinned as well. Soon there is no doubt: ever more people are waking up with a different skin color. Eventually there are almost no white people remaining, until finally, when Anders's own father dies, we learn that he was the "last white man" of the book's title. Whiteness has become a thing of the past.
A novel could hardly have been better timed than this one. Ironically, Hamid began thinking about the book some time ago, as he reflected on his own racial identity in the wake of the September 11 terrorist attacks. But after two years of pandemic and racial debate, The Last White Man serendipitously taps into the hottest topics of our current collective psyche. As racial transformations multiply, Hamid writes, some people tried to escape, "to find places unaffected, convinced the calamity was infectious." But most could not simply leave, "so the general buzz was about progress towards discovering a way to undo the horror, but for every story of a miracle drug or concoction that made you white again, there were three or four of someone who had grown terribly sick from imbibing it, or had even died." Hard not to hear echoes in that of debates over various quack treatments for coronavirus.
Race, however, is at the heart of the novel, which raises a number of important questions. To what extent do others see us in terms of our race? When Anders's girlfriend Oona comes to visit him after his transformation, "it was as if she was seeing him for the first time, an unknown person, and she had to will herself to see Anders in him." By the same token, to what extent do we understand ourselves in terms of our race? As Anders says to Oona in a later conversation, "he was not sure he was the same person, he had begun by feeling that under the surface it was still him, who else could it be, but it was not that simple, and the way people act around you, it changes what you are, who you are." After his transformation, Anders unsurprisingly becomes aware of racial difference in new ways; for example, he for the first time begins to pay attention to the black custodian at the gym where he works, wondering why he has taken little notice of him in the past, and whether he himself is now invisible in similar ways.
Get every newsletter and all of The Dispatch. Support quality, fact-based journalism.
Get Started
ALREADY HAVE AN ACCOUNT? SIGN IN