Did a Postal Worker Witness Ballot Tampering in Pennsylvania?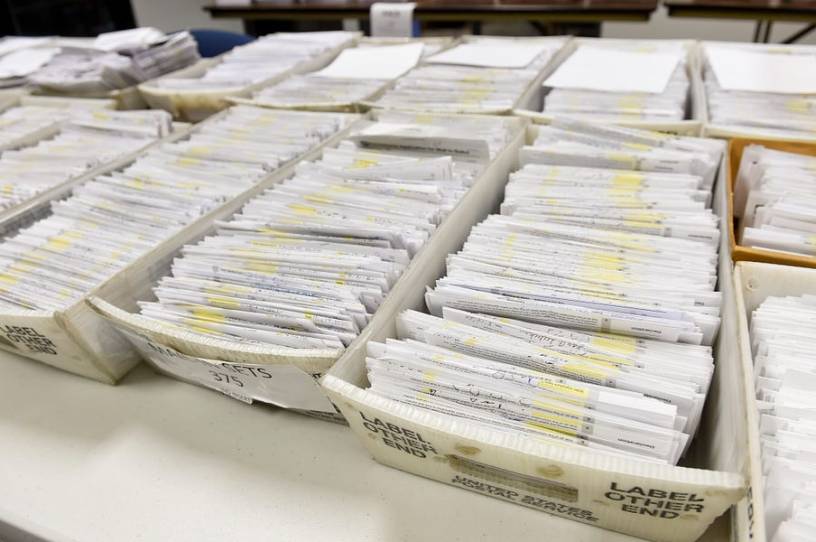 Two days after the election, a postal worker from Erie, Pennsylvania, claimed in a video published by Project Veritas that his superiors instructed postal workers to backdate ballots that were sent after Election Day. The alleged goal: Make late ballots eligible to be counted in the official Pennsylvania tally. The Trump campaign raised the issue with Senate Judiciary Committee Chairman Lindsey Graham, who passed it along to the Justice Department as evidence of widespread voter fraud in the presidential election.
Then, on November 10, Democrats on the House Committee on Oversight and Reform announced that the worker, Richard Hopkins, had recanted his "allegations of a supervisor tampering with mail-in ballots after being questioned by investigators." That prompted another video from Project Veritas, a right-wing activist group founded by professional provocateur James O'Keefe, in which Hopkins walked back his statement to federal agents and claimed he hadn't recanted his allegations. 
What's going on? Let's start with an explanation of the legal issues in the Pennsylvania election.
According to Pennsylvania state law, absentee ballots must be received "on or before eight o'clock p.m. the day of the primary or election," but in September of this year, the state Supreme Court ruled that ballots postmarked by 8 p.m. on Election Day, November 3, could be counted through November 6. Republicans pushed back and the matter ended up before the U.S. Supreme Court, where it was decided that all ballots received after Election Day would be segregated and counted separately.