Did 'The Simpsons' Predict The Collapse of Silicon Valley Bank?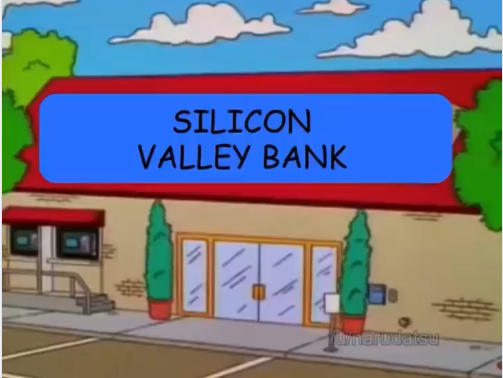 A digitally altered clip circulating online claims to show a scene from an old episode of The Simpsons featuring a run on Silicon Valley Bank. Silicon Valley Bank collapsed earlier this month and social media users are pointing to the clip as evidence that the writers of The Simpsons predicted the bank's failure beforehand. The show is famous for portraying fictional scenarios that are later echoed by real-life events. In this case, though, the clip in question has been altered to include a Silicon Valley Bank sign on a building where characters in the show make a bank run.
The authentic scene appeared in an episode of The Simpsons aired on April 16, 1995, titled "The PTA Disbands." A transcript of the original episode identifies the bank in the episode as the First Bank of Springfield. The original clip may be viewed online here.  
If you have a claim you would like to see us fact check, please send us an email at factcheck@thedispatch.com. If you would like to suggest a correction to this piece or any other Dispatch article, please email corrections@thedispatch.com.