Does a Photo Show Nancy Pelosi Ignoring Social Distancing Guidelines?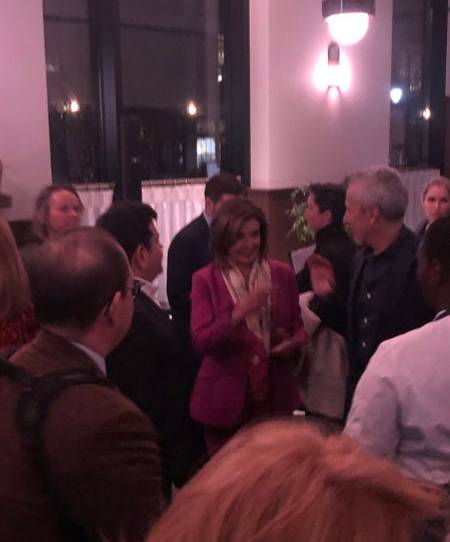 A caption of a widely shared Facebook post, which shows a maskless Nancy Pelosi in a group of people, reads: "Ladies and Gentlemen here's your speaker of the house enjoying a party after she tells you you can't have social gatherings."
The insinuation that Pelosi ignored social-distancing and mask guidelines in the midst of the pandemic is false. 
The viral image is from January 7 2020, which is before the first case of COVID-19 was confirmed in the United States, and well before pandemic guidelines and recommendations were set into place. 
The photo in question was taken by Anna Spiegal, food editor at the Washingtonian, who posted the image to Twitter: