Educators Have Lost the Public's Trust. How Can They Get It Back?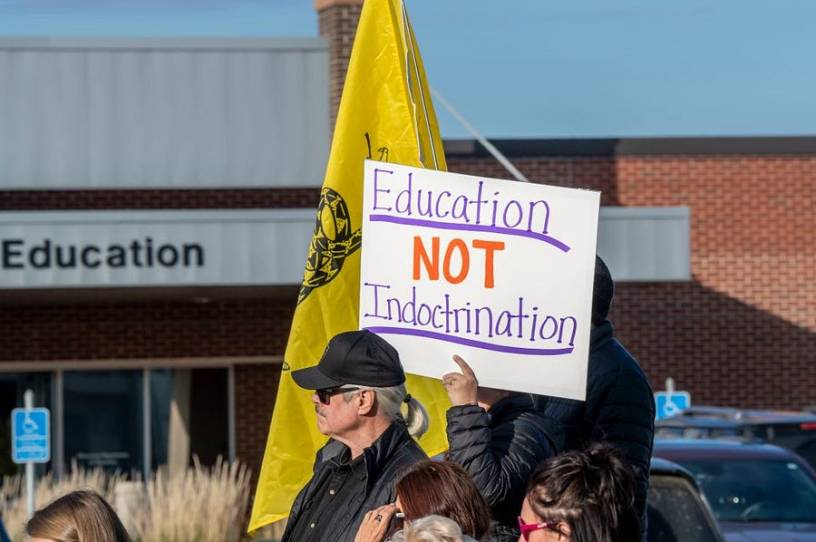 Americans say they're losing confidence in the nation's teachers. "Trust in teachers is plunging amid a culture war in education," the Washington Post noted. Gallup reported that trust in teachers has dropped from an all-time high of 75 percent in 2020 to an all-time low of 64 percent today. No one is happy about where things stand.
The stark decline in how much Americans say they trust schools has been fueled by a precipitous drop on the right. In July, Gallup found that just 13 percent of Republicans said they had "a great deal" or "quite a lot of confidence" in public schools.
These numbers should be unsurprising to anyone who's followed the events of the past three years: Teacher unions battling to keep schools closed and leaning on the CDC to make reopening as onerous as possible. Dismal remote learning. The National School Board Association urging that angry parents should be treated as "domestic terrorists."
Educators sense the skepticism and know that it has real implications. Jay Wamsted, a middle school math teacher from Atlanta, recently penned a much-discussed essay for Education Week fretting that the lack of trust and the ensuing policy fights make teaching more difficult. Wamsted argues, "We need to grant our teachers freedom to answer questions" without his feeling compelled to "choose between my students' education or my own job security." Wamsted is right to note that complex issues inevitably arise in the course of schooling and that good teachers want and need the ability to address these in thoughtful, responsible ways.