Fact Check: Fentanyl Overdose Not Possible Through Skin Exposure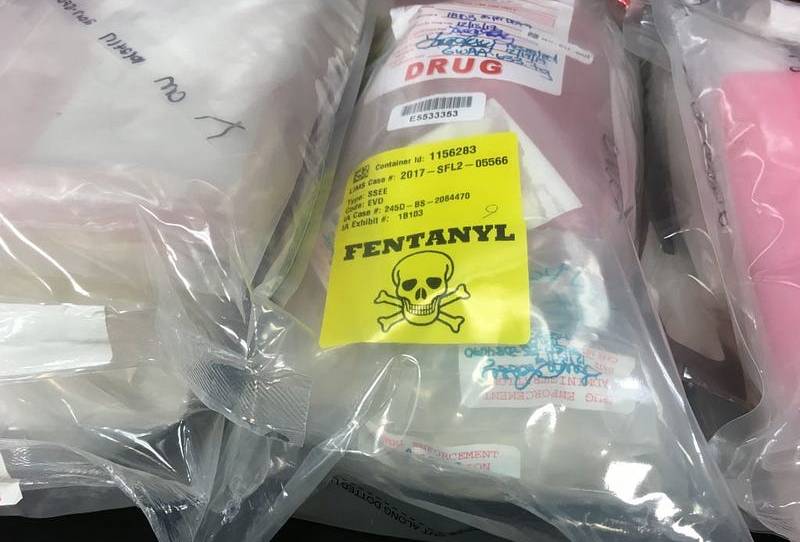 A widely shared article from WKRN Nashville claims that a woman was "hospitalized after picking up $1 bill in Nashville." The story goes on to claim that only minutes after picking up the dollar bill, the woman in question, Renee Parsons, "felt as though she couldn't breathe and her body began to feel numb." Parsons was reportedly taken to the hospital before being released for an "accidental overdose." 
The article suggests that incidental fentanyl exposure from the dollar bill landed her in the hospital. "The family says the toxicology report doesn't test for synthetic drugs," the article reads, "but they feel confident fentanyl or a similar drug was on the money."
Although the very last line of the article quotes an expert who says that "simply touching a drug will not cause an overdose," the article seems to suggest that there is a link between the woman picking up the dollar bill and going to the hospital for an accidental drug overdose. 
"A day later she is counting her blessings, with plans to get Narcan training as soon as possible," the article reads. "The family says the responding Metro police officer told them the dollar bill had likely been used to cut or store drugs."
Parsons' own account of the incident, which claims that the fentanyl exposure landed her in the hospital, is going viral on Facebook with more than 300,000 shares. In it, Parsons describes picking up a dollar bill and almost immediately experiencing physical symptoms: "I could barely talk and I could barely breath. [sic] I was fighting to stay awake."
The story isn't just going viral on social media, though. On Wednesday, House Minority Leader Kevin McCarthy repeated the story during an appearance on Fox News. "I don't know if you saw that story of a young woman who picked up a dollar bill sitting on the floor of McDonald's and fell down because fentanyl was on the dollar bill."
But toxicologists say incidental contact with fentanyl by touch will not cause an overdose or poisoning. 
In an email to The Dispatch Fact Check, Dr. Ryan Marino, medical toxicologist and assistant professor at Case Western Reserve University School of Medicine, pointed out some of the issues with Parsons' story.
First, Marino explained that "incidental contact with or 'exposure' to fentanyl (by touch or proximity rather than ingestion) cannot and does not possibly cause overdose or toxicity as fentanyl is not readily absorbed or well-absorbed through skin and does not aerosolize under natural conditions." 
Marino explained that transdermal fentanyl patches do exist and are used to manage pain, but he notes, "These are not just fentanyl as they contain a combination product of fentanyl in a specialized solution that is able to cross the skin barrier." He continued: "Fentanyl on the street is in powder form and does not cross the skin barrier for much the same reason as touching powder sugar does not raise your blood sugar. It's also important to note that even the best method of delivery, the patch, is so inefficient that it requires orders of magnitude more drug because so little is absorbed. Trace amounts that could potentially be on dollar bills are pharmacologically insignificant."
The symptoms that Parsons described after touching the dollar bill also don't match the effects of fentanyl overdose. "She says she 'felt like I was dying' and 'felt like I couldn't breathe,' both of which are symptoms that are relieved by opioids like fentanyl," Marino explained. "Opioids like fentanyl suppress central respiratory drive and are useful in relieving the distress caused by severe respiratory issues.They also relieve feelings of death and dying, which is why opioids like fentanyl can be invaluable in providing comfort at the end of life. Symptoms like 'numbness and tingling' as well as a skin rash are not consistent with effects from fentanyl."
Lastly, as Marino explained as well, there was no drug detected in Parsons and she was never tested for synthetic drugs as the article states. 
"​​Fentanyl screens are FDA-approved and in widespread use in emergency departments," Marino added, "and it is quite easy to detect even miniscule (and clinically insignificant) amounts of fentanyl in the human body."
"Simply stated, poisoning in this manner is not possible," Lewis Nelson, professor of emergency medicine and chief of the Division of Medical Toxicology at Rutgers Medical School, similarly said about Parsons' story in an email with The Dispatch Fact Check. 
In an article for STAT Nelson wrote that pharmacists, surgeons, and emergency physicians, among others, work with fentanyl because it's commonly used as a pain medication, but have not reported passive exposure to fentanyl. Also, as Nelson notes, emergency workers are commonly exposed to fentanyl while working with overdose patients. "None of these exposure scenarios has been accompanied by worrisome clinical effects," Nelson writes. 
If you have a claim you would like to see us fact check, please send us an email at factcheck@thedispatch.com. If you would like to suggest a correction to this piece or any other Dispatch article, please email corrections@thedispatch.com.