Fact Check: Has Stormy Daniels Claimed That She Slept With Donald Trump?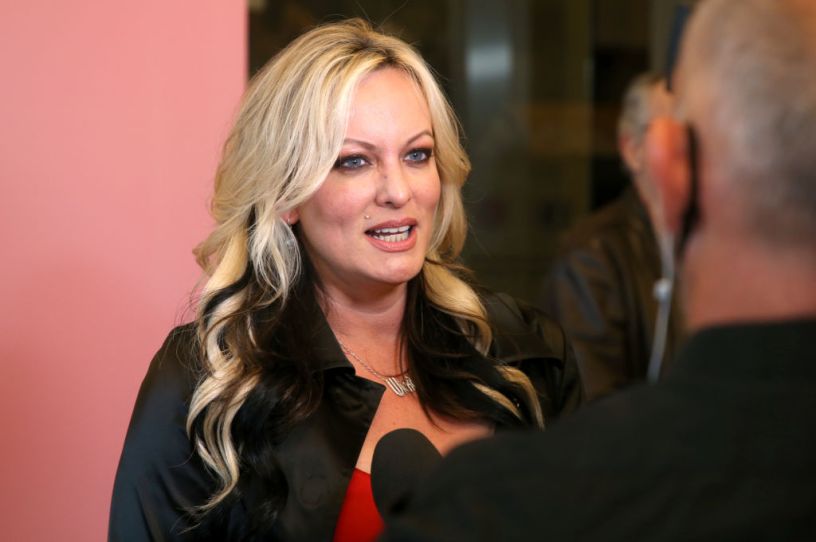 Stormy Daniels on May 11, 2022, in Los Angeles. (Photo by Phillip Faraone/Getty Images)
Social media users are citing a signed statement from porn star Stormy Daniels to suggest that she has not claimed to have had sex with former President Donald Trump. The statement in question, dated January 30, 2018, is titled "Official Statement of Stormy Daniels" and is addressed simply "To Whom It May Concern" Since signing the statement, in which she denied a sexual encounter with Trump, Daniels has recanted her denial, describing the statement as a "lie" told under the pressure of the 2016 presidential campaign. Daniels has in fact claimed multiple times to have had sex with Donald Trump in 2006.
Trump faces a potential criminal indictment on charges relating to an alleged hush money payment made to Daniels in 2016 while he was running for president. Trump has denied allegations to this effect and has described the 2016 legal agreement with Daniels as having been "used to stop the false and extortionist accusations made by her about an affair."
During a 2018 60 Minutes interview with Anderson Cooper, Daniels claimed to have signed the January 2018 statement out of fear of being targeted for retribution by Michael Cohen, Trump's personal attorney, should she have chosen to do otherwise. That statement reads:
To Whom It May Concern:

Over the past few weeks I have been asked countless times to comment on reports of an alleged sexual relationship I had with Donald Trump many, many, many years ago.

The fact of the matter is that each party to this alleged affair denied its existence in 2006, 2011, 2016, 2017 and now again in 2018. I am not denying this affair because I was paid "hush money" as has been reported in overseas owned tabloids. I am denying this affair because it never happened.

I will have no further comment on this matter. Please feel free to check me out on Instagram at @thestormydaniels.

Thank you,

Stormy Daniels
Since her 2018 60 Minutes interview, Daniels has maintained that the alleged encounter between Donald Trump and herself did, in fact, take place. Daniels described her version of events in a book published in October 2018. And earlier this month Daniels tweeted a screenshot from the passage of the book in which she discusses the signed statement of denial; this tweet was one of several written by Daniels in response to the suggestion circulating online that the January 2018 statement constitutes breaking news of a continuing denial on her part to have slept with the former president.

If you have a claim you would like to see us fact check, please send us an email at factcheck@thedispatch.com. If you would like to suggest a correction to this piece or any other Dispatch article, please email corrections@thedispatch.com.