Fact Check Update: Revisiting a Claim About the CDC's Global Health Security Funding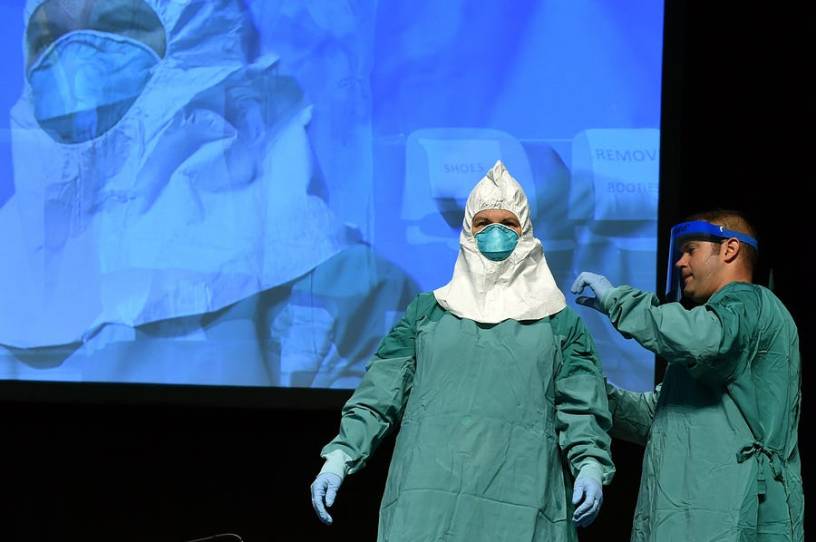 Recently, the Dispatch Fact Check looked at a claim by Hillary Clinton that Donald Trump had cut CDC funding. While this was not true overall — despite the president's proposed budgets containing cuts for the CDC, the bills that actually passed Congress included funding increases — Clinton had also claimed that Trump "cut back on this program of overseas vigilance" and we described that phrase as a truthful claim.
Since then, several outlets have published fact checks claiming that the CDC had not cut funding to overseas efforts to ward off pandemics. FactCheck.org ran a piece calling claims similar to Clinton's "false" based on interviews with the CDC—though the claims they investigated were a bit more specific, as some public figures, including Senate Minority Leader Chuck Schumer, had stated that the CDC cut its work in foreign countries from 49 to 10 nations. 
We decided that the confusion warranted further reporting.
In February 2014, 10 countries led by the United States and the CDC launched a five-year initiative called the Global Health Security Agenda. The world had experienced a number of epidemics in the preceding 15 years, from SARS in 2002 to Ebola in 2014, and, realizing that epidemic control needed to be a global effort, the countries came together  to ensure that the world would be better prepared for future infectious diseases. The United States provided funding and non-monetary support from the start. The funding was made possible through a five-year emergency package given to the CDC and the United States Agency for International Development during the Ebola epidemic that ran out in September 2019.