Fact Check: What Did Ron DeSantis Say About Donald Trump's Potential Extradition?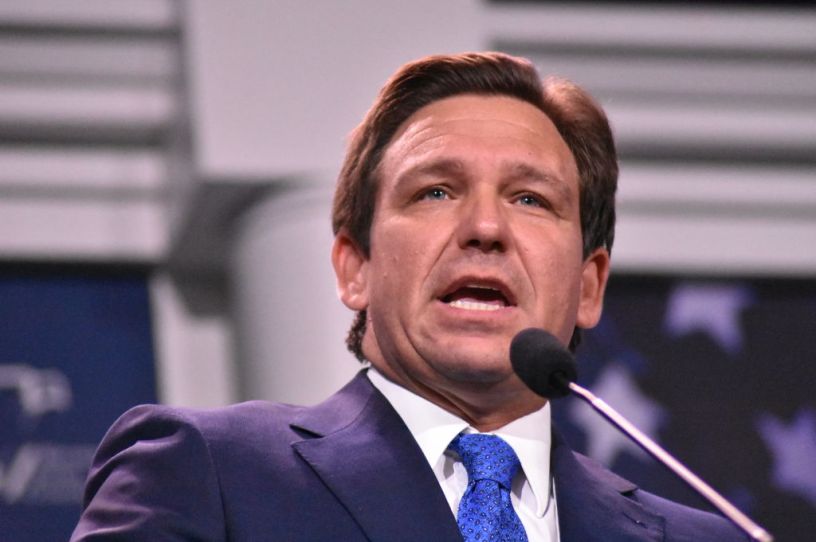 Ron DeSantis. (Photo by Kyle Mazza/Anadolu Agency/Getty Images)
Contradictory claims are circulating online regarding Florida Gov. Ron DeSantis' stated position on the potential indictment, arrest, and extradition of former President Donald Trump, a Florida resident. A Manhattan grand jury is investigating Trump over hush money paid in 2016 to Stormy Daniels, who alleged that she had a sexual encounter with Donald Trump in 2006.
One post claims that DeSantis said, "I am prepared to exercise my lawful authority as Governor to examine the legality of any extradition request, to ensure that no citizen of my state will have his rights violated by vindictive prosecutors in other states." DeSantis has made no such statement. The quotation attributed to him was in fact written by right-wing social media personality Michael Cernovich, who suggested that DeSantis make a similar statement.
During a press conference on March 20, DeSantis was asked if his office would involve itself in the process of Trump's extradition from Florida to New York in the event that the former president is indicted. The governor replied:
We are not involved in this. We won't be involved in this. I have no interest in getting involved in some type of manufactured circus by some Soros DA. He's trying to do a political spectacle. He's trying to virtue-signal for his base. I've got real issues I've got to deal with here in the state of Florida.
The event at which DeSantis spoke can be viewed online in its entirety here. The quotation directly above is taken from the section of the video that begins at the 24:50 mark.
If you have a claim you would like to see us fact check, please send us an email at factcheck@thedispatch.com. If you would like to suggest a correction to this piece or any other Dispatch article, please email corrections@thedispatch.com.