Fact Checking Claims About Arizona Voter Registration Numbers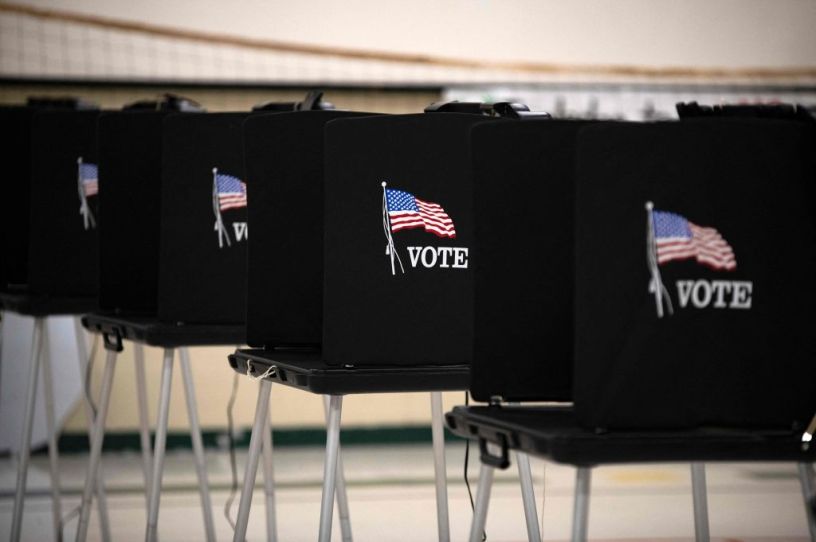 (Photo by Mark Felix/AFP/Getty Images.)
A claim that the total number of registered voters in Arizona as published by Facebook exceeds the population of the state by more than 2.5 million is circulating on social media in the wake of the 2022 midterm elections. This claim is false.
It is also old. The same claim has, in fact, been making the rounds for at least two years. It circulated during the 2020 election and has been revived to support conspiracy theories that have sprouted up in Arizona.
The posts claim that "9,871,525 is the number of registered voters in AZ according to FB. AZ population is 7,270,000." The Arizona population claim is roughly accurate; The most recent census estimate has it at 7,276,316 residents. However, the notion that Facebook claimed that "9,871,525 is the number of registered voters" in Arizona is false. The posts do not cite where on Facebook the number might have been posted. But Facebook's Voting Information Center often during election season displays at the top of American Facebook users' feeds the total number of users across the country who have shared on the site the fact that they have registered to vote. The data is not broken down by states. An example of this can be viewed on the left of the three examples displayed here.
The actual number of Arizonans who registered to vote in the 2022 midterm elections is 4,143,929, according to the Arizona secretary of state's website.
If you have a claim you would like to see us fact check, please send us an email at factcheck@thedispatch.com. If you would like to suggest a correction to this piece or any other Dispatch article, please email corrections@thedispatch.com.