Fact Checking Claims About Dominion Voting Systems and the Colorado Recount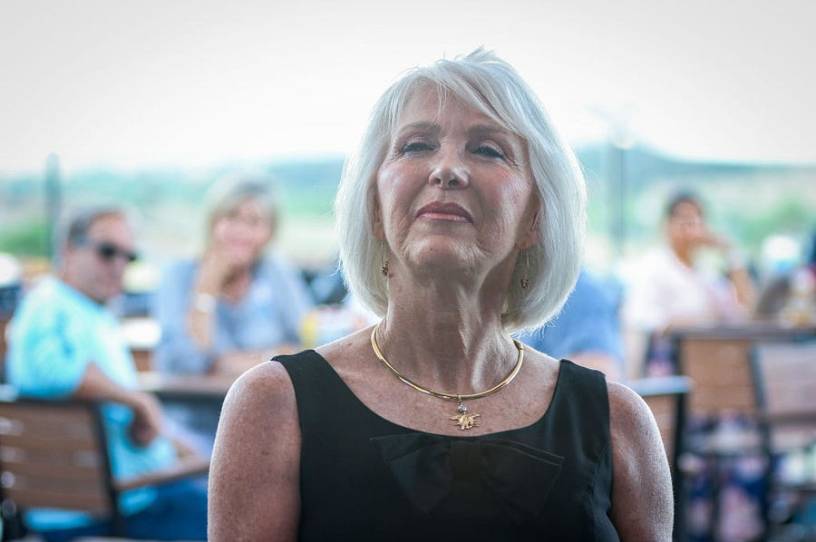 A recent article from The Gateway Pundit, which has a history of promoting false voter conspiracy theories, claims that Dominion Voting System machines failed a logic and accuracy test in El Paso County, Colorado, "for the upcoming hand recount of the 2022 Primary election."  
In Colorado's March primary, Mesa County clerk Tina Peters lost her primary bid for the secretary of state nomination by 88,224 votes and state Senate candidate Lynda Zamora Wilson lost her race by 8,710 votes.
According to the article, "The recount was ordered (and paid for) by some of the candidates, including Mesa Clerk Tina Peters and El Paso senate candidate Linda [sic] Zamora Wilson, who had her election inexplicably overturned AFTER it had been called by local news without any explanation."
The article also references a viral tweet, which similarly claims that "Dominion voting machines fail logic & accuracy test in El Paso County, CO recount. Almost 60% of test ballots sent to adjudication."
In an email to The Dispatch Fact Check, Annie Orloff, a spokeswoman for the Colorado secretary of state's office, said that the "claim that the voting equipment test failed in El Paso County is false. There is no truth to the claim."
First, some context on adjudication, which Orloff describes as "the number of times the voting system's software identifies certain conditions on scanned ballots and sends them for human review to ensure the ballot is tabulated according to the voter's intent."
More simply, Orloff explained, "the Logic and Accuracy test ensures that the voting system is sending the correct ballots—ones with certain conditions like an under vote over vote —for adjudication."
The false claims in The Gateway Pundit article and viral tweet, she noted, "are conflating voting equipment failure with additional 'adjudication' or scrutiny of ballots as required under rules for a recount."
Orloff further explained that Colorado law requires "counties to program their voting systems to send for human review and adjudication" the following: ballots that are totally blank, ballots with overvotes, ballots with write-in votes, and ballots with marginal marks in ballot ovals. 
The adjudication process is done "by a bipartisan team of election judges in accordance with objective standards contained in the Secretary of State's Voter Intent Guide," Orloff said. "These ballots are flagged by the voting system for human review and adjudication to ensure that the voter's intention is correctly recorded."
Orloff further explained how the adjudication process works:
"During the initial count of the Primary Election, counties do not program their voting systems to send ballots containing undervotes (when the voter opted not to vote in one or more races or measures on their ballot) for human review and adjudication. This is because every voter has the right not to vote in a ballot contest if they don't want to. However, during the recount, a ballot that is undervoted and does not contain a vote for any candidate in one of the recount races will also automatically be sent to adjudication. This is to ensure every vote is counted in the recounted races and that no valid votes were missed in the initial count."

"As a result of the fact that El Paso County has four recounts taking place, for Secretary of State, Senate District 9, County Clerk and Recorder, and County Coroner, a high number of ballots are being sent to bipartisan teams of election judges for adjudication. This is to be completely expected. El Paso's voting  system is working exactly as it should."
Kristi Ridlen, a spokeswoman for the El Paso County Clerk and Recorder, similarly called The Gateway Pundit Story "false" and "filled with disinformation."
Ridlen noted that the logic and accuracy test, a required test that county clerks must conduct prior to elections and prior to recounts, passed with a 100 percent accuracy rate. The logic and accuracy test is, as Ridlen explained, "inclusive of the Central Count Optical Scanners, and ballot-marking devices used in the election. Each component is tested to verify that it is fully functional and free from mechanical problems and properly tabulates votes."
Ridlen also said that the recount, which was in process as of Tuesday, would not have been able to move forward had the test failed, under Colorado state law. 
"The El Paso County Elections Department began the logic and accuracy test for the 2022 primary candidate requested recount on Friday, July 29 and was completed on Saturday July 30," Ridlen said. "The disinformation was originally reported by Ms. Tina Peter's campaign for Colorado secretary of state and others on social media such as Gateway Pundit.  These individuals' assertion about the logic and accuracy test is incorrect."
"El Paso County is unique due to the fact we are conducting four recounts simultaneously. As such, the Election Management System did work exactly as it should and under state recount rules. 2,266 test ballots were sent to adjudication for additional review by bipartisan teams, as required by the State of Colorado Recount Rules. These ballots did not fail in the system and claims of such are, FALSE," Ridlen added. 
Furthermore, in a July 30 press release, the El Paso Clerk and Recorder's Office confirmed that they had conducted a public logic and accuracy test "on all ballot counting equipment that will be used for the requested recount for 2022 Primary Election."
According to the press release: "'The L&A test is an integral process that verifies ballots are counted accurately, confirms the efficacy of the results and instills voters with confidence in our elections,'" said Chuck Broerman, clerk and recorder. "'We along with other Colorado Counties continue to pass this test with flying colors, now having performed over a thousand L&A tests of the election management system throughout the state.'" 
A spokesperson for Dominion also told The Dispatch Fact Check via email that "The machines are doing exactly what they have been configured to do during pre-election testing.  Any claims about machine 'failures' are 100% false and a misrepresentation of the process."
If you have a claim you would like to see us fact check, please send us an email at factcheck@thedispatch.com. If you would like to suggest a correction to this piece or any other Dispatch article, please email corrections@thedispatch.com.