Five Known Unknowns for 2024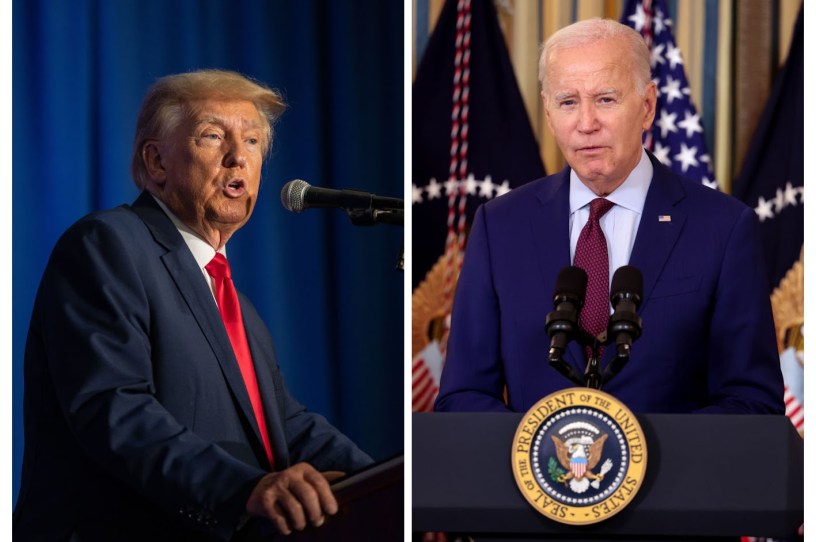 (Photo of Donald Trup by Scott Eisen/Getty Images; photo of Joe Biden by Kevin Dietsch/Getty Images)
American politics these days is a lot like Burning Man. It stinks, it is full of weirdos, and everything is covered with 7 inches of "oatmeal-thick mud."
Some of us are like comedian Chris Rock and willing to hike our way out through the mud flats before hitchhiking home. Others of us are like Los Angeles man Fausto Zapata, the attendee who told the New York Times that it was the Best … Burning Man … Ever.
"People were expecting catastrophe and ended up finding community," he told the paper, presumably from a shanty made of hemp grocery bags and mezcal bottles. "If at the end of the day Burning Man is about radical self-reliance, it came out in the most radical of ways this year."
But whether you wish you could trek out or are enjoying the ooze, get ready, because we've got a year to go before we even get to the headline act.
You're out of free articles
Create an account to unlock 1 more articles