Has the Biden Administration Issued a 'Gag Order' on Border Guards?
Viral Facebook posts claim that the Biden administration has issued a "gag order" to prevent the U.S. Customs and Border Protection from giving interviews unless they are arranged through the White House.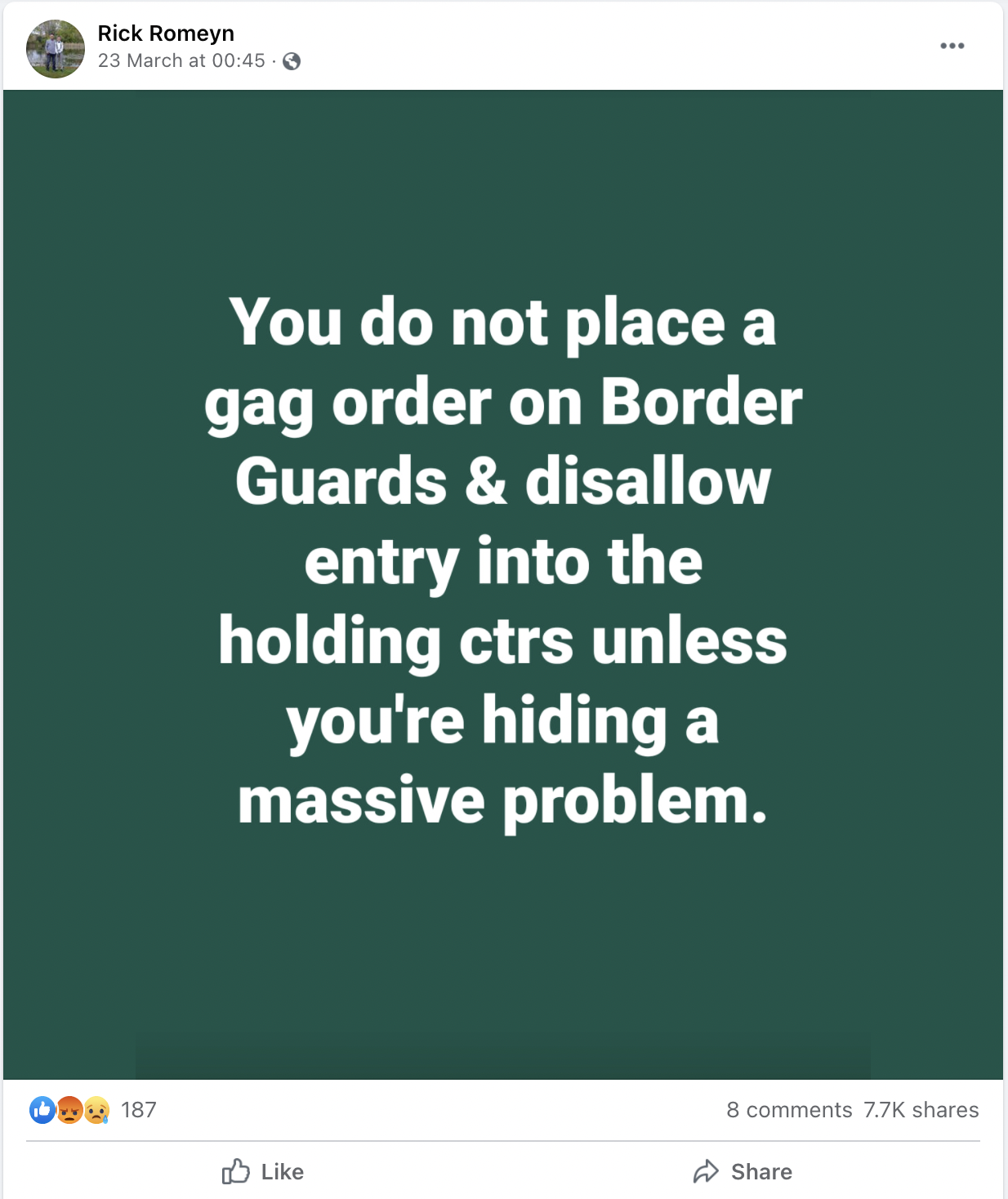 While what constitutes a "gag order" may be debated, the posts are based on real reporting: According to NBC, current and former Customs and Border Protection officials they've spken to have stated that the White House has cracked down on what information they're allowed to share with the press. These restrictions include requiring all press inquiries to be approved by the Border Patrol press office in Washington, D.C., and forbidding any press requests for ride-alongs at the southern border. According to NBC, this gag order is not the result of an official memo, leaving no paper trail, with the restrictions being communicated verbally.
The press has been stonewalled by the Biden administration in other regards as well, with news organizations being denied access to border facilities where immigrants are housed and processed. Getty Images special correspondent John Moore reported that, breaking from the norm under previous presidents, the media received "zero access" to border operations.