How Alexander Lukashenko Has Maintained His Grip Over Belarus for Decades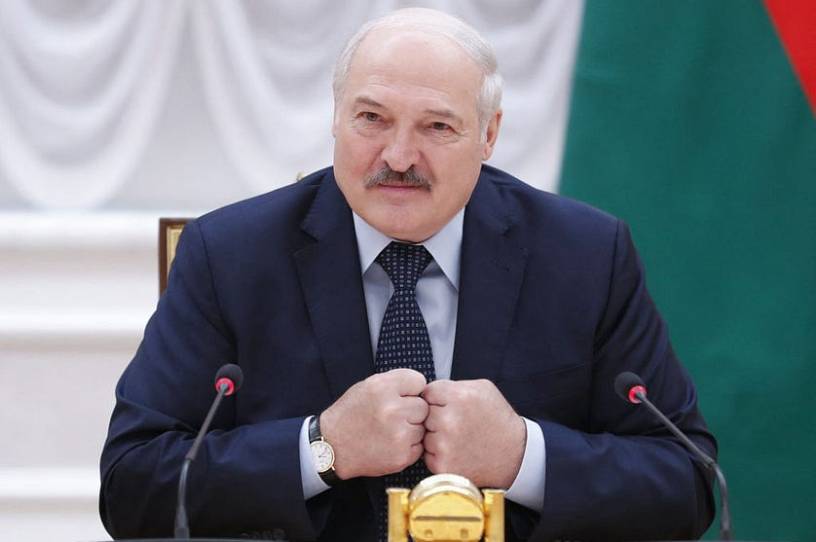 Few observers were surprised last August when Belarusian President Alexander Lukashenko claimed he had won reelection to a sixth presidential term. As in previous elections, he had imprisoned his most formidable opponent, Sergei Tikhanovsky, and declared that he won more than 80 percent of the vote—this time against Svetlana Tikhanovskaya, Tikhanovsky's wife, who ran in his place. Months of protests followed and thousands were arrested, with at least four detainees dying in prison.
Now, after a brazen move by Lukashenko, there is renewed international focus on his regime. Last month, he ordered a military jet to escort a commercial airliner—flying through Belarusian airspace, bound for Lithuania—to Minsk. The Ryanair flight was carrying opposition journalist Roman Protasevich, who was arrested along with his girlfriend.
Dubbed "Europe's last dictator," how has Lukashenko maintained his grip over the country for almost 30 years? 
His rise began almost immediately upon the end of the Cold War. On December 24, 1991, Soviet Prime Minister Mikhail Gorbachev proclaimed "we're now living in a new world," and announced the dissolution of the Soviet Union. Lukashenko was the only member of the Belarusian SSR parliament to oppose the agreement. Since the fall of the USSR, Belarus has remained the most staunchly "Soviet" of the former republics, with its leadership adopting repressive tactics in every election since 1994. Indeed, a 2008 New York Times piece described the country "as a museum-quality relic of the Soviet Union."
You're out of free articles
Create an account to unlock 1 more articles