How Electric Vehicles Would Benefit From an Infrastructure Package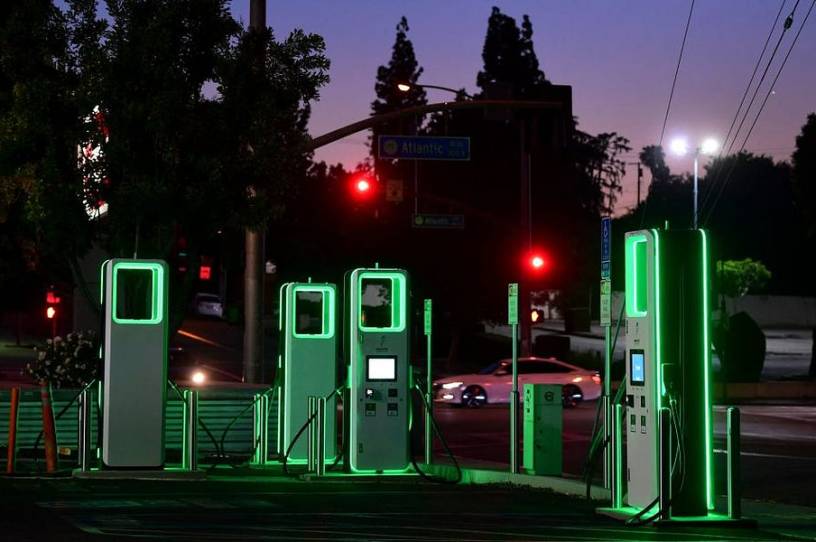 Infrastructure has been a hot topic on Capitol Hill for weeks. The bipartisan framework failed a key test vote on Wednesday, and it's unclear how it will merge with the House's surface transportation reauthorization bill or whether Democrats will go it alone and fold either or both of those bills into their larger budget reconciliation package.
If some version of one of these bills passes, electric vehicles are primed to receive a boost. Most notably, the original bipartisan agreement allocates $7.5 billion for public EV fast charging stations across the country. 
"Electric vehicles have finally a seat at the table here in Washington," Nick Nigro, founder of the policy tech firm Atlas Public Policy, told The Dispatch. "In each one of those three bills, you have dedicated money for electric transportation. … I think we're going to see something at the end that's going to send a signal to the market … that Washington is willing to put some investments in technology and really try to bring the U.S. in a better position of leadership."
These investments follow on the heels of a decade of innovation—what Nigro described as "a marvel, frankly, of technology and engineering." Today, the median EV range—the distance the vehicle can travel on a single charge—is over 250 miles, nearly four times what it was a decade ago. The most popular vehicle in America, the Ford F-150, can now be purchased as a relatively affordable EV, and it's in high demand: As of last month, more than 100,000 pre-orders had been placed for the new Ford F-150 Lightning. (For comparison's sake, in 2019 Ford sold fewer than 900,000 F-150s.)