How Much Can Trump Really Do With His COVID Executive Actions?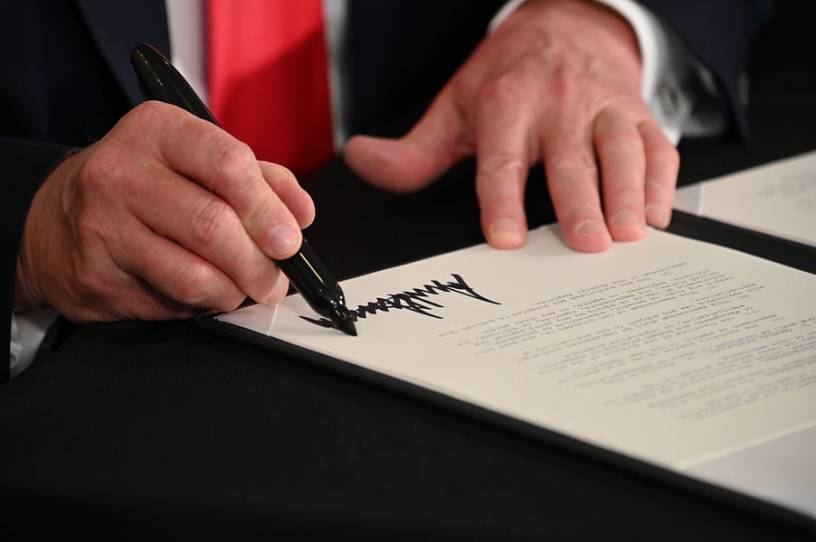 As congressional talks to extend federal COVID relief dragged out last week, President Trump repeatedly threatened to take matters into his own hands. On Saturday, he made good on that threat—signing a string of presidential memoranda and executive orders intended to accomplish several priorities his administration had been pushing in the latest round of negotiations.
As legislative asks, those priorities were meaty: Trump wanted Congress to suspend the payroll tax through the end of the year and to renew the CARES Act's expanded unemployment payments to millions of Americans who remain out of work—payments that lapsed at the end of July. The White House also wanted the next legislation to extend the CARES Act's moratorium on evictions and to defer student-loan obligations.
President Trump claimed Friday his executive actions would accomplish all those priorities. "If Democrats continue to hold this critical relief hostage," he said, "I will act under my authority as president to get Americans the relief they need."
In reality, the orders are somewhat flimsier. The difficulty, of course, is that Congress, not the president, decides how much the federal government spends, and on what. Thus the president's grand aspirations were limited by the scope of the specific authorizations for redirecting funds that already exist in federal law. Suspending penalties for late student loan payments is possible; unilaterally forbidding evictions is not. (The text of the relevant order quietly acknowledges this, merely directing the federal government to "consider whether any measures temporarily halting residential evictions… are reasonably necessary to prevent the further spread of COVID-19," without actually ordering such measures of any kind.)