In North Carolina Redistricting, It's Madison Cawthorn vs. the GOP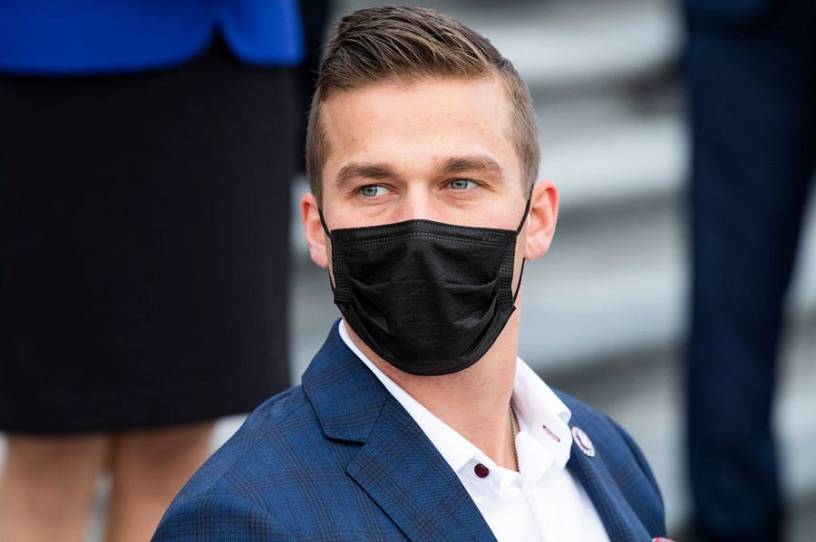 The congressional redistricting that follows America's decennial census is always a messy process. As populations shift, congressional districts shift too, with the result often looking like a frantic game of musical chairs—one in which the party in power tries to redraw the map to give itself as many seats as possible, the party out of power denounces such actions as despicable anti-democratic tricks, and incumbents sweat over whether the constituency they're ending up with will be as amenable to them as the one that elected them in the first place.
But redistricting has been particularly chaotic this year, thanks to a 2020 census that limped along months behind schedule (there was that pandemic going on). You can't draw new legislative maps until you know where all the people have ended up; in many places, maps aren't yet in their final form, but congressional primaries are fast approaching anyway, complicating intraparty rivalries.
Cast your eye, for instance, out to North Carolina, one of six states to gain a new congressional district once the census results were in. The new map, approved by the Republican legislature last year, makes a few changes to the westernmost part of the state. The old, heavily Republican 11th District, represented by Rep. Madison Cawthorn, has been renumbered the 14th with a few minor tweaks. The bigger change is the new 13th District, which takes a chunk of the old 5th and shaves off some particularly Republican parts of the 11th to create a new, safely Republican seat.
That's not to say the new 14th isn't still solidly Republican, too. Once upon a time, the old 11th was one of the most competitive districts in the state: Republican Bill Hendon and Democrat James Clarke spent the 1980s kicking one another out of office every few years. But later maps painted the 11th much redder, paving the way for the rise of Mark Meadows—who represented the district from 2013 until leaving in 2020 to become President Donald Trump's chief of staff—and then Cawthorn, who became the youngest federal lawmaker in the nation at the age of 25.