Increasing the Price of Putin's Invasion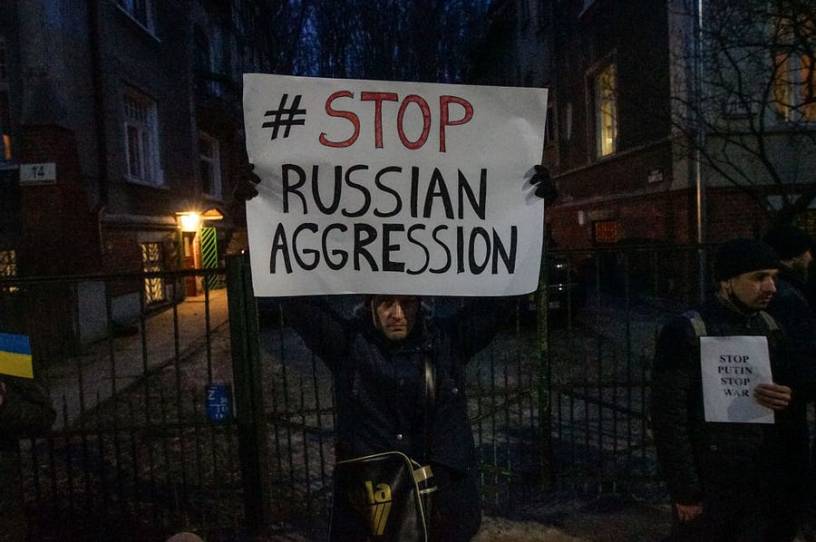 NEW YORK—Clusters of young bar-goers shuffled in and out of happy hours on SoHo's iconic MacDougal Street. The February afternoon's rare 60 degree temperatures had drawn a Wednesday crowd. In a nondescript restaurant above a local comedy club (to which I was initially directed by a skeptical bouncer), leading human rights activists and opposition leaders from around the world gathered to discuss the global rise in authoritarianism.
Their meeting fell at a pivotal moment. The day prior, Russia deployed "peacekeeping" forces into the eastern Ukrainian territory occupied by its proxies, waking the world up to what the event's host, Garry Kasparov, had long forewarned.
"I wrote a book in 2015 called Winter is Coming, and the subtitle actually caused some problems with the publisher. The subtitle was: 'Why Vladimir Putin and the Enemies of the Free World Must Be Stopped,'" said Kasparov, a Russian dissident and world chess champion. "They said it resembled the Cold War. I said yes, absolutely, because winter is coming. I wish I had the foresight to prepare a second edition called Winter is Here." 
Kasparov was right. By the time the group raised champagne flutes Wednesday to toast the event's guest of honor, NBA player and human rights activist Enes Kanter Freedom, initial rumors that Russian President Vladimir Putin would push past Ukraine's frontline had begun to surface among attendees. Shortly after, in the wee hours in Moscow and in the midst of a UN Security Council emergency meeting, Putin appeared on state TV to declare war on Ukraine.