Iran Targets Diplomats and Political Opponents—on U.S. Soil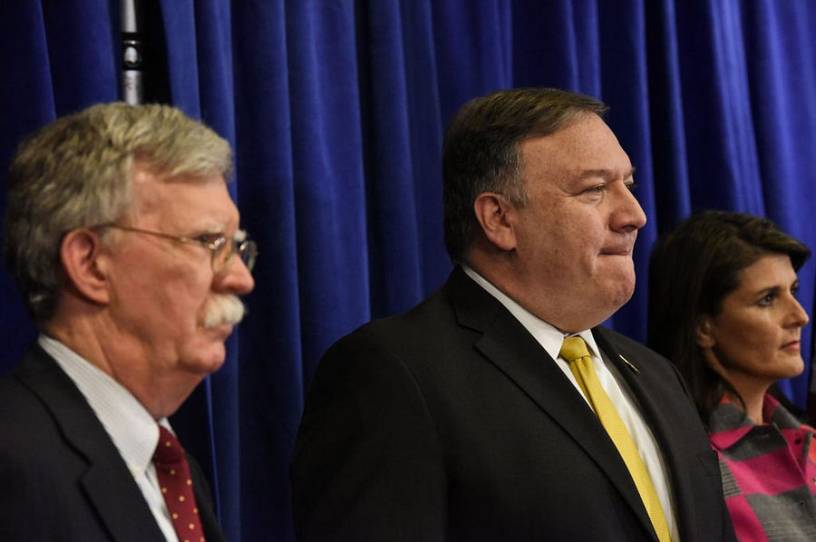 Iran is expanding its proxy warfare beyond its malign activities in the Middle East to another front: American soil.
Individuals working on behalf of the Iranian government have targeted several prominent members of the think tank community through both in-person surveillance and cyber operations, The Dispatch has learned.
At the center of the regime's campaign is United Against Nuclear Iran (UANI), a U.S.-based advocacy group promoting policy to prevent the Islamic Republic from obtaining a nuclear weapon. Sources indicate that Iran's targets within the organization's ranks include UANI CEO and former George W. Bush administration official Mark Wallace, former Democratic U.S. Sen. Joe Lieberman, former National Security Adviser John Bolton, and Thomas Kaplan, an American billionaire and UANI's original funder.
"The threat existed from the very beginning. It's just gotten more and more pervasive," Kaplan said, asked by The Dispatch when he first became aware that he was in Iran's crosshairs. "I'd been sort of given signals that the Iranians were watching, and that didn't inhibit me. And it still doesn't inhibit me despite the fact that the threat level is now at an official level. To the contrary, it just reinforces my opposition to this particular regime."