Is Joe Biden Using the 'Real' Air Force One?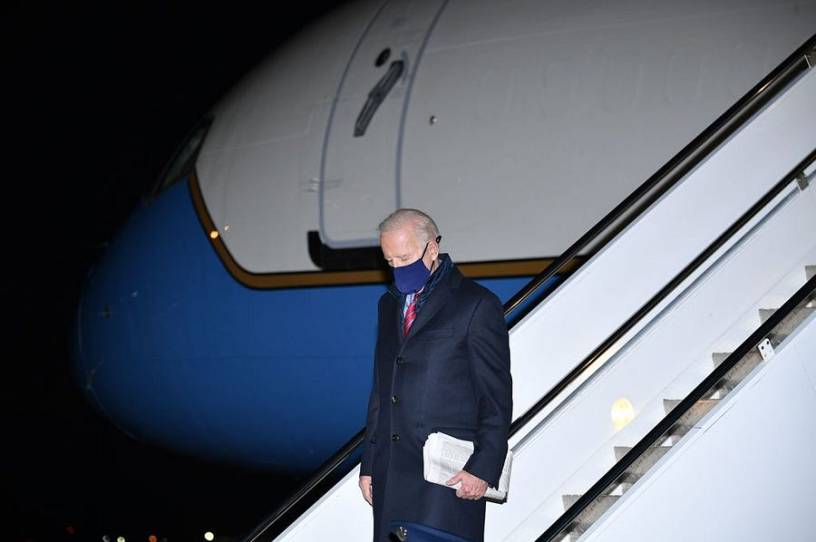 A Facebook post with an image of President Joe Biden on Air Force One from February 5, when he traveled to Wilmington, Delaware, has been widely shared on social media with the claim that the plane in question is "not the real" Air Force One. The full caption reads: "This is Biden's first ride on Air Force One two days ago, but if you notice….it is not the real AF1. So… what's up with that? Check out real pictures of AF1 and compare."
The claim that Biden didn't ride on the "real" Air Force One on February 5 is false. 
As noted on the White House website, "any Air Force aircraft carrying the President" is referred to as Air Force One, though there are two 747-200B planes customized for the president' use. 
Biden's plane last week, a C-32, which is a version of the Boeing 757-200, is smaller than a Boeing 747-200B and used for smaller airports, like the one near Wilmington.