Is the Government Going to 'Force a Coronavirus Vaccine on Everyone?'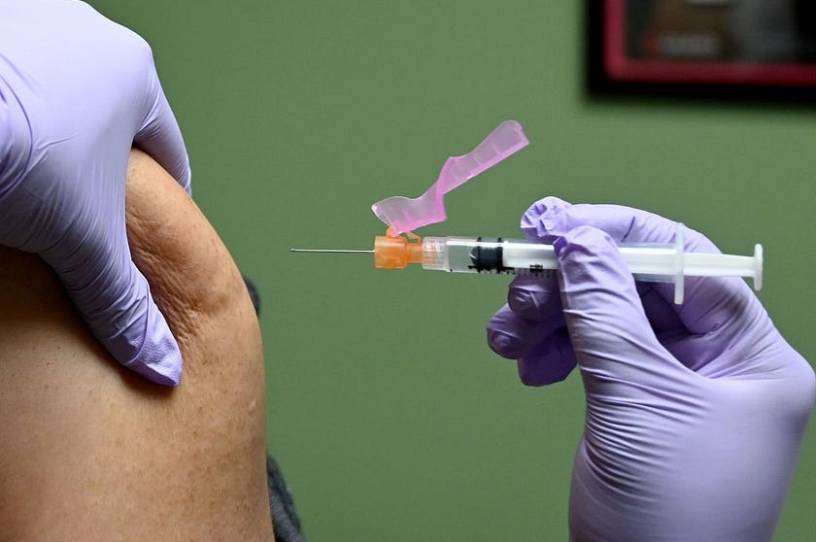 The headline of a viral article from Before It's News claims that "The Government Has Released Their Initial Plans To Force a Vaccine on EVERYONE." The article was first shared on Facebook on September 16, but has received increased shares and views since Friday, with 77.8 million of its 77.9 million views on Facebook coming since last Friday. 
The article claims that "If you decide you don't want [the vaccine], don't worry, the military will help convince you," and states: "We have warned that the DoD is about to become the enemy of the public. Instead of committing terrorism abroad, they will be going [sic] that here. Prepare yourself." The article also claims that the vaccine is "toxic" without offering any evidence. All possible vaccines go through multiple phases of human testing to ensure safety and no coronavirus vaccine has finished all the phases yet.
The article states that the basis for its claims of mandatory vaccination is reporting from Fox News and the Associated Press about a CDC vaccination playbook and report to Congress. However, at no point in the linked Fox News article is it suggested that the vaccine will be made mandatory. (The Fox News article mentions reporting by the Associated Press, presumably what the Before It's News article is referring to, but no AP articles are linked to or specifically referred to in the Before It's News piece.) The CDC playbook also lacks supporting evidence for claims of the government "forcing" a vaccine on the American public, and instead outlines things like coordinating vaccine distribution between state and local governments, identifying critical populations at the highest risk of catching the virus, and phasing allocations of the vaccine due to initial supply limitations.
 The only mention of the military comes as an example of "Populations served." The Department of Defense is involved in the government's plan for development and distribution of a vaccine thanks to its "vast logistical experience" and Trump has publicly stated he plans to use the military to distribute the vaccine. However, there's no indication in any public materials to support the Before It's News' claim that the DoD or the military will be involved in "convincing" hesitant Americans to accept the vaccine.
Get every newsletter and all of The Dispatch. Support quality, fact-based journalism.
Get Started
ALREADY HAVE AN ACCOUNT? SIGN IN