It's Not That Immigrants Are Unwilling to 'Wait Their Turn'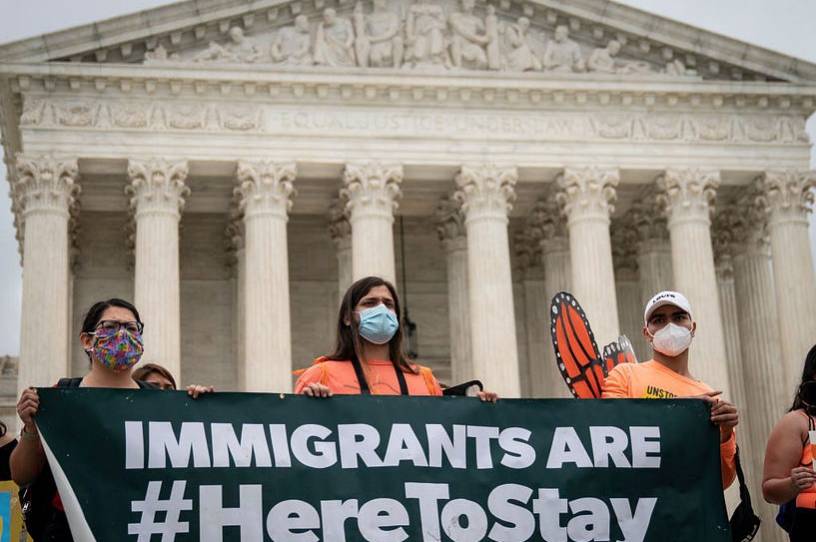 The attitude of many Americans toward immigrants can be summed up in a simple question: "Why don't they just wait their turn in line?"
That platitude generally described my own views toward immigration—until I became an immigration legal counselor, where my job was to understand and help immigrants navigate the complex set of "lines" that define the U.S. legal system. I learned quickly that the vast majority of undocumented immigrants were actually desperate to find their way into any line toward legal status but did not qualify. When given the chance—as hundreds of thousands were 10 years ago this week—they literally stood in line for hours.
On August 15, 2012, the U.S. Department of Homeland Security began accepting applications for Deferred Action for Childhood Arrivals (DACA). After Congress failed for more than a decade to pass a bill known as the Dream Act, which would have allowed undocumented immigrants brought to the U.S. as children the chance to apply for permanent legal status, the Obama administration offered these "Dreamers" temporary, renewable employment authorization.
As with similar workshops across the country in August 2012, the local office of World Relief—the faith-based, nonprofit immigration legal services provider where I work—had a line well out the door. Hundreds of Dreamers showed up, some before dawn, to literally wait their turn in line to apply for DACA.
You're out of free articles
Create an account to unlock 1 more articles