Lessons in Complicity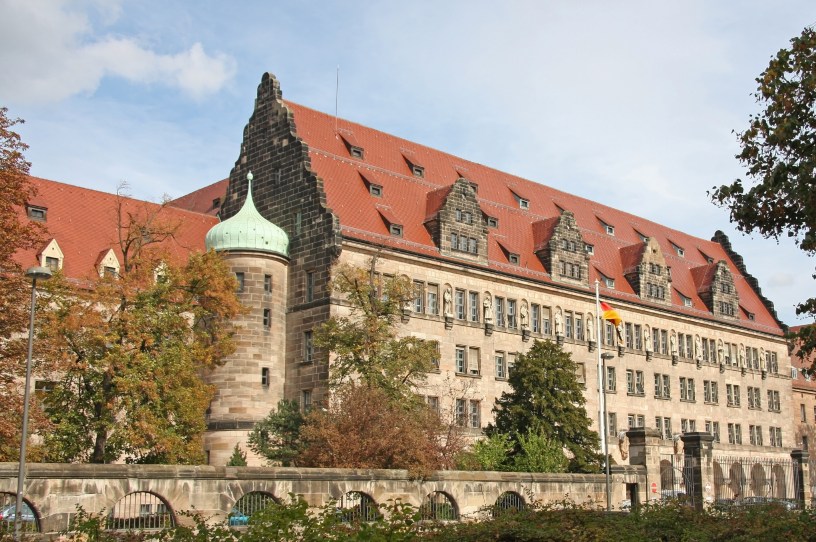 The Palace of Justice in Nuremberg, Germany. (via Getty Images)
"Many lines have been written since the close of World War II about Hitler and his immediate subordinates. … The impression most commonly left by commentators is that the responsibility for Germany's tragic years could be laid solely at the feet of these leaders and their immediate associates. This is a misconception." This is how the preeminent lawyer and power broker Leon Jaworski began his account of the prosecution of German war crimes in his book, After Fifteen Years (1961). As the name suggests, the book was Jaworski's attempt to reach back to the horrors of the Nazi regime, which had already begun to fade in the collective memory, and memorialize vital lessons learned. In the book's preface, he explained that his motivation for the retrospective was to ensure that his son "always remembers the truths I have undertaken here to record."
The late Leon Jaworski led a uniquely impactful life. Born in 1905 to a Polish father and an Austrian mother in rural Waco, Texas, by age 15 he enrolled at Baylor University and quickly joined the school's law school. At age 19, he became the youngest lawyer in the history of Texas. Shortly after joining the Army at age 36, he was entrusted with prosecuting German war criminals. Jaworski would later become a household name through his close ties to President Lyndon B. Johnson and his role as special prosecutor in the Watergate investigation. But long before he fought against unchecked presidential power, he warned Americans that the evils that manifested in the German people didn't represent a uniquely German condition—they could fester and grow in others. Given the horrible events of the past 10 days, it is important that we reflect on Jaworski's warnings once more.
When we imagine the prosecution of Nazi war criminals, we typically jump to the Nuremberg Trials of top Nazi officials. Jaworski didn't prosecute those trials, but the defendants he did try were alleged to have committed plenty of inhumane crimes of their own. As documented in his book, they included German prisoners of war who arranged the callous murder of fellow Germans who were insufficiently Nazi; German medical professionals who euthanized German, Russian, and Polish prisoners at the Hadamar sanitorium; German townsfolk who beat to death captured American pilots; and those responsible for the horrors of the Dachau concentration camp.
Over the course of his work, Jaworski personally interviewed and became familiar with many Nazi diehards at all levels of German society. Much like Hannah Arendt's subsequent observation of the "banality of evil" exhibited by Adolf Eichmann, Jaworski was shocked by the everyday nature of Nazism's corrupting influence. Time and again, Jaworski documented the fall of ordinary, God-fearing men and women into the moral pit of Nazism, where the most heinous crimes could be justified and inaction in the face of injustice rationalized.
You're out of free articles
Create an account to unlock 1 more articles