Love In a Time of Sadness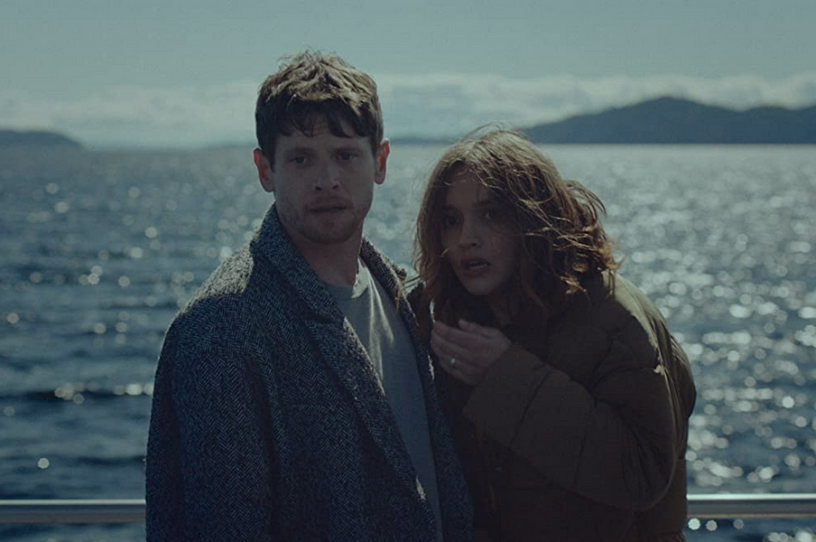 The coronavirus pandemic has produced—among many, many other things—a glut of pandemic films and shows. There are COVID thrillers, COVID horror movies, COVID rom-coms, and whatever the heck Coastal Elites was supposed to be. But while IFC's latest pandemic film, Little Fish—released February 5—may sound like just the latest in a long line of uninspired pandemic offerings, it is, in fact, a coincidentally topical artifact of the pre-COVID era, a film created before our pandemic began and delayed in release by almost a year. 
Other recent pandemic movies and television shows have tried so hard to speak to the specific experiences of 2020 and 2021, but Little Fish stands out precisely because it wasn't written in response to coronavirus: It is different enough to be escapist, but familiar enough for its themes to be timely and its story to be even more heart-wrenching, giving viewers an intimate portrayal of losing a loved one to a pandemic and a thoughtful meditation on what love actually is.
Little Fish details the story of one young married couple, Emma (Olivia Cooke) and Jude (Jack O'Connell), trying desperately to keep their love alive in the midst of a pandemic as Jude becomes one of the many to fall to a neuroinflammatory affliction (NIA), a memory-wiping virus with no known treatment or cure. The film switches Emma's memories of their courtship—their first meeting, their first few dates, Jude's proposal—as she writes them down in case her memory fails her as well, and Emma's present day attempts to help Jude remember their life together and keep him from forgetting her all together once he contracts NIA. Amid all this there is one recurring question: What is love? Is it the memories loved ones share? The things they've done together? Or is it something more, something deeper?
Director Chad Hartigan uses the score and shot selection to highlight the fear and sense of loneliness Emma feels as she struggles with these questions, with slow strings and repeated wide shots of the pair by themselves against a vast empty background bringing viewers into the anxiety both she and Jude are feeling. We're given some sense of the broader implications of this disease, with pilots forgetting how to fly midflight, people becoming lost, and general social disarray. But Little Fish keeps things focused, showing the tragedy of the pandemic by following Emma and Jude's life together.