Michelle Bachelet's Disgraceful, Demoralizing Trip to China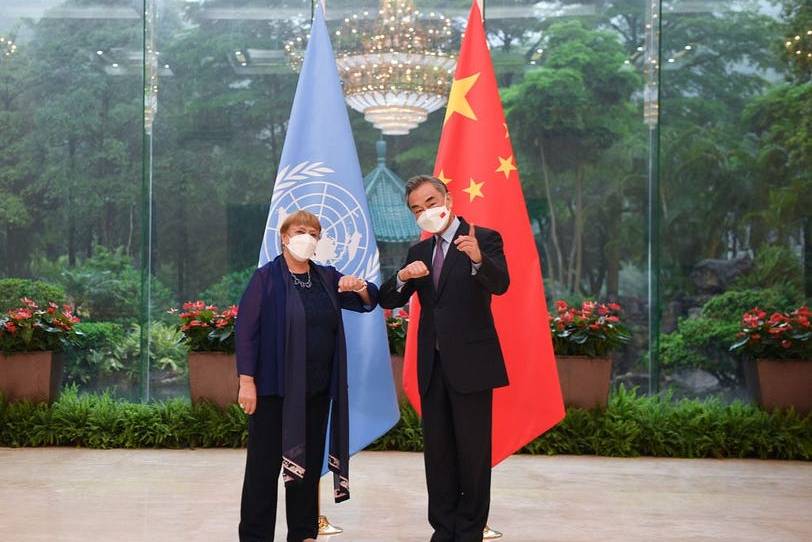 The United Nations High Commissioner for Human Rights Michelle Bachelet's recently concluded visit to Xinjiang was a disgrace for Bachelet personally and an institutional failure for the United Nations. It was also a stark reminder of China's determination to advance its own set of norms at the expense of universal ones of democracy and human rights.  
Ahead of her six-day visit to China, during which she spent two days in Xinjiang, Bachelet was advised by human rights advocates, parliamentarians and senior U.S. officials that the trip promised to award the Chinese Communist Party a propaganda victory. A letter sponsored by the Inter-Parliamentary Group on China warned that the visit risked violating the U.N.'s own standards for such visits, which call for freedom of movement and unsupervised, confidential meetings with witnesses. It would, they worried, amount to a "Potemkin style tour."  
In fact, Bachelet, a former president of Chile and a torture victim of the Pinochet dictatorship, didn't need to set foot inside Xinjiang to know about the scale of repression, the detention camps that have held up to 1 million Uyghurs, procurement tenders for their construction and hiring of guards, policies, and procedures for interrogation and indoctrination of inmates and the humiliating, degrading treatment up to and including torture and rape. Shattering testimonies by Uyghurs who have escaped paint a devastating picture of persecution, suffering, and religious and cultural annihilation. 
Moreover, Bachelet set off on her mission just as a consortium of news outlets published a trove of leaked Xinjiang police files. The documents, including thousands of photographs, added to an already extensive record of repression of the Uyghurs, Kazakhs, and other Muslims in China's northwest. From the police files, analysts noted in particular a direct link between the atrocities and Xi Jinping, the Communist Party general secretary; direction from the leadership is a vital element in the definition of genocide, which the U.S. has applied to China's treatment of the Uyghurs. 
Get every newsletter and all of The Dispatch. Support quality, fact-based journalism.
Get Started
ALREADY HAVE AN ACCOUNT? SIGN IN