Mike Lindell's CPAC Sideshow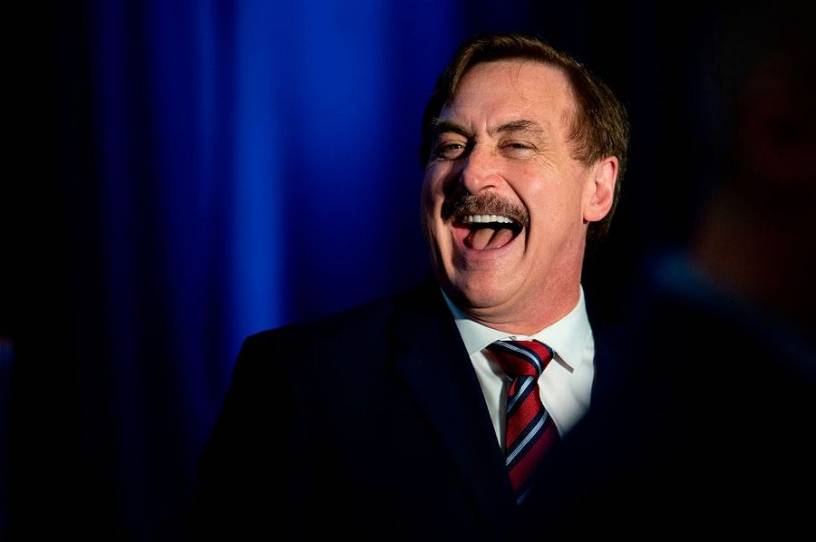 In his Thursday speech at the Conservative Political Action Conference, happening this week in Orlando, Florida, MyPillow CEO and stop-the-steal guru Mike Lindell differed from the day's other speakers in several ways. 
For one, while most speakers spent their time in broad-focus attacks on the Biden administration and the left at large, Lindell focused on his perennial obsession—the supposedly stolen 2020 election. For another, he went on a protracted rant against Fox News, one of the preeminent sponsors of the event. And for a third, his speech took place not in the giant auditorium where the rest of the day's programming had been, but in the neighboring convention hall, wedged between the "Let's Go Brandon" flags and merchandise tables.
In fact, if you hadn't happened to stumble across Lindell in the "CPAC Central" hall, you might have missed that he'd spoken at the event at all. His name was not on lists of speakers posted to the CPAC website in advance of the event, and CPAC never advertised on social media that he would be speaking. It wasn't until late Thursday afternoon that his name appeared on CPAC's online agenda at all. CPAC's stream of the day's proceedings cut off before he got up to speak. (His platform Lindell TV, otherwise known as Frank Speech, did appear on CPAC's website as one of the event's sponsors.) 
Matt Schlapp, chairman of CPAC's parent organization the American Conservative Union, confirmed to The Dispatch that Lindell's speech had been a planned, official part of the proceedings: "He was an official speaker at our opening reception."