Oath Keepers Face Trial This Week for Seditious Conspiracy in January 6 Plot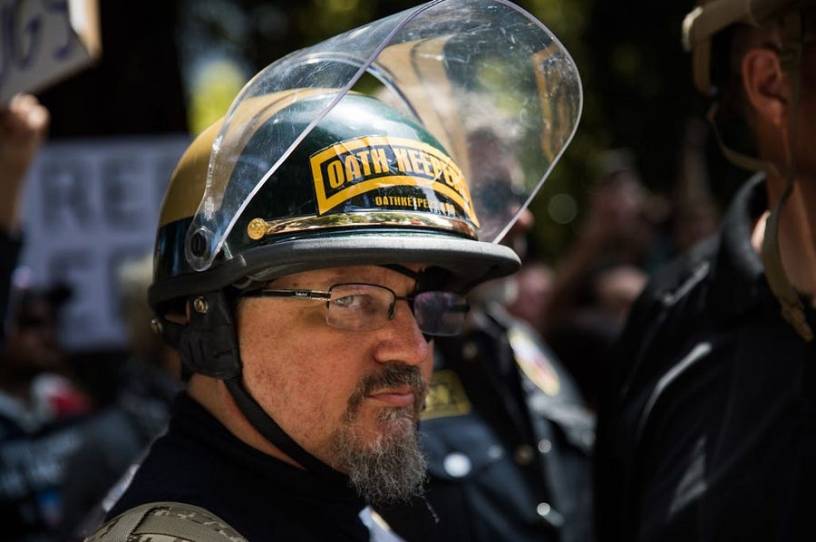 Oath Keeper leader Stewart Rhodes and four co-defendants will become the first Americans in a decade tried for seditious conspiracy when their trial begins Tuesday. All were charged days after the January 6 Capitol insurrection.
Federal prosecutors accuse Rhodes and his co-defendants of conspiring to "oppose by force the lawful transfer of presidential power" when they participated in the attack. Starting in December 2020, Rhodes and other Oath Keepers allegedly "coordinated travel across the country to enter Washington, D.C., equipped themselves with a variety of weapons, donned combat and tactical gear," on January 6, according to prosecutors. 
What is seditious conspiracy?
It occurs when two or more people "conspire to overthrow, put down, or to destroy by force the Government of the United States, or to levy war against them, or to oppose by force the authority thereof, or by force to prevent, hinder, or delay the execution of any law of the United States, or by force to seize, take, or possess any property of the United States contrary to the authority thereof." Seditious conspiracy is punishable with up to 20 years in prison and a potential fine.