On Abortion, Texas Isn't a Whole 'Nother Country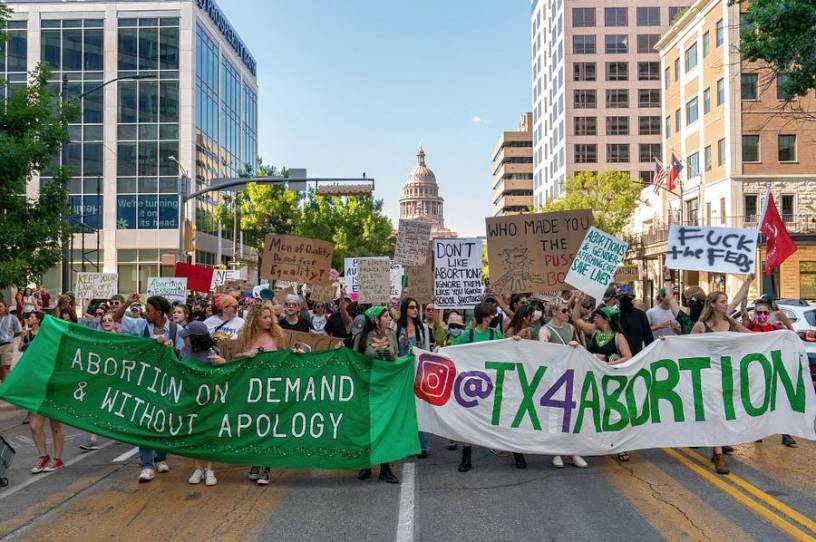 "Texas: It's like a whole 'nother country," or so the state tourism bureau slogan used to insist, but in spite of its yee-haw reputation, Texas is in most ways a whole lot like the rest of the country, including in Texans' attitudes toward abortion: In recent polls, 54 percent of Texans said they oppose a total ban on the procedure, precisely the same figure found in national polls. 
But something very close to a total ban on abortion in the state is what Texas has—a fact that has some Republicans hearing footsteps ahead of Election Day. 
They probably are overreacting. Even as "Roe the Vote" signs go up in the manicured yards of affluent lefty neighborhoods around the state, Texans continue to tell pollsters that their top issues are border security, immigration, political corruption, and inflation, in that order, with abortion coming in next as the top issue for only 8 percent of voters compared to a combined 30 percent for border security and immigration. (Border security and immigration are, in effect, one issue in Texas as a matter of political reality. Texans who say their top issue is immigration aren't usually talking about well-heeled Nigerians settling in Harris County.) Abortion is unlikely to a dispositive issue. In any case, the people with the "Roe the Vote" signs and bumper-stickers probably weren't going to be super enthusiastic about Greg Abbott irrespective of the Dobbs decision or the consequent activation of Texas' abortion "trigger" law, which prohibits abortion except in the case of a "life-threatening physical condition aggravated by, caused by, or arising from a pregnancy that places [a woman] at risk of death or poses a serious risk of substantial impairment of a major bodily function."
That being said, Texas Republicans have no reason to be cocky. The Republican share of the presidential vote in Texas has declined from 61 percent in 2004 to barely 52 percent in 2020—of course, Texan George W. Bush might have been expected to put up a big number in 2004, but Mitt Romney in 2012 finished with a convincing 57.2 percent of the vote in 2012, and John McCain won 55.5 percent in 2008. Maybe Donald Trump's relatively low numbers in Texas in 2016 and 2022—52.2 in 2016, declining slightly to 52.0 in 2020—were about Trump. But they might have been about the Texas electorate.