Politics by the Numbers Is Not Enough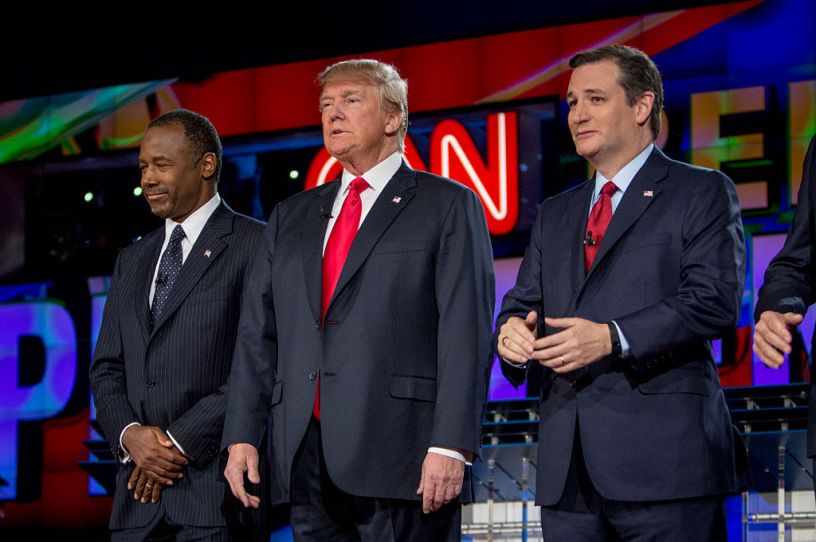 Ben Carson, Donald Trump, and Ted Cruz before the CNN Republican Presidential Debate on December, 2015. (Photo by Orjan F. Ellingvag/Corbis via Getty Images)
"Whatever it is, it's not working …"
So goes the hermetically sealed logical loop of horse race political punditry.
In the past month, we've seen two polls on the Republican presidential nomination worth looking at from Iowa, zero from New Hampshire and one from South Carolina. There are more national polls, but even there, we're only really talking about six or eight.
And yet … coverage decisions and election narratives live and die based on miniscule changes in infrequently available data. What's working or not working for campaigns would be hard to determine even in a perfect world of opinion polling, and that is certainly not the world in which we live.