Post-Roe Reality Sets In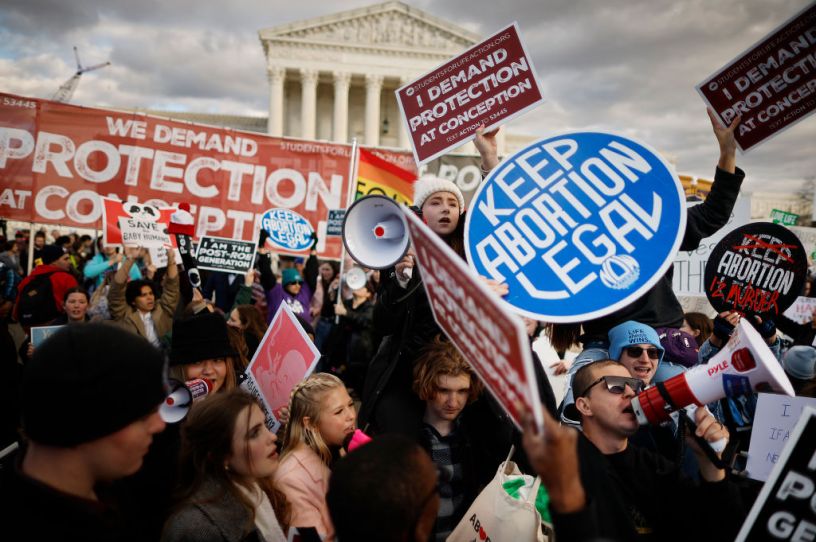 Pro-life and pro-choice demonstrators at the March for Life on Friday in Washington, D.C. (Photo by Chip Somodevilla/Getty Images)
For all of the attention paid to the consequences from the end of Roe v. Wade on the recent midterm elections, neither party has come to grips with reality in a nation where the long stalemate on access to elective abortions has been broken.
Indeed, so much of the attention was on how Democrats were pouncing and Republicans were distancing, and female suburbanites were energizing, we haven't given appropriate attention to the structural changes taking place in politics.
After Republicans saw the massive turnout in the lopsided defeat in August of a Kansas anti-abortion amendment, elected officials and party message makers clearly understood the size of the potential backlash against the single-biggest policy victory for social conservatives in generations. What activists had worked so long to win, politicians scrambled to defend in an election year. A consensus quickly emerged in the GOP that a) the issue was a liability for the party and b) any discussion on policy in the post-Roe world should wait.
The wait is over.