Pro-life Activists Report Increasing Violence as Dobbs Decision Looms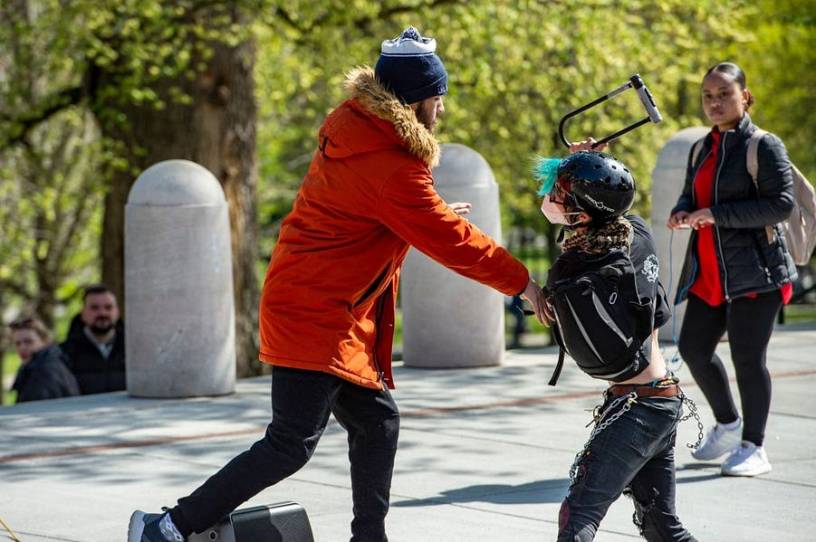 Sometime last Friday morning, someone threw a gallon of red paint at the front door of the Capitol Hill Crisis Pregnancy Center, mimicking a bloodstain, and eggs at the windows. A neighbor alerted a past board member, who contacted the center's director, Janet Durig, who has worked the center for 19 years. She arrived at the building at 9:30 a.m. to see the extent of the vandalism. 
She told The Dispatch the vandalism came as a shock. The center, located on Maryland Avenue, employs only four staff members and provides everything from material for women experiencing difficult or unexpected pregnancies to resources for single parents: "I'm not leaving work angry, it's just a sad thing that's happening all over." By that afternoon, the police had power washed most of the red paint off of the front door, although some had seeped onto the floor inside the building. Sitting in her office, Durig said she remains undeterred despite the vandalism: "I'm concerned, but we are going to keep serving the D.C. metro area as best we can."
But it wasn't property damage that was worrying. Black graffiti scrawled on the side of the building—"JANE SAYS REVENGE"—indicated a connection to the abortion-rights advocacy group Jane's Revenge, which claimed responsibility for the attempted arson of another pro-life center in Wisconsin weeks ago. Several days after The Dispatch interviewed Durig, Jane's Revenge confirmed that it was also behind the Washington, D.C., attack.
The vandalism at Capitol Hill Crisis Pregnancy Center is hardly an isolated incident: As the temperature rises ahead of the Supreme Court's ruling in Dobbs v. Jackson Women's Health and after a draft opinion was leaked to the press last month, harassment and violence toward pro-life advocates has also increased at an alarming pace. On Wednesday, a California man was charged with attempted murder in Maryland after police arrested him near Supreme Court Justice Brett Kavanaugh's home. The man was armed with a handgun and ammunition and, according to an FBI affidavit, was upset that the court might overturn Roe v. Wade (as well as the fact that he thought Kavanaugh might vote against gun restrictions).  Activists have reported being harassed and assaulted, and other pro-life organizations have been victims of vandalism and arson. With protests continuing outside Kavanaugh's home Wednesday night—less than 24 hours after the foiled murder plot—some worry about even more violence should the court overturn Roe.