Putin Is Making a Mockery of the United Nations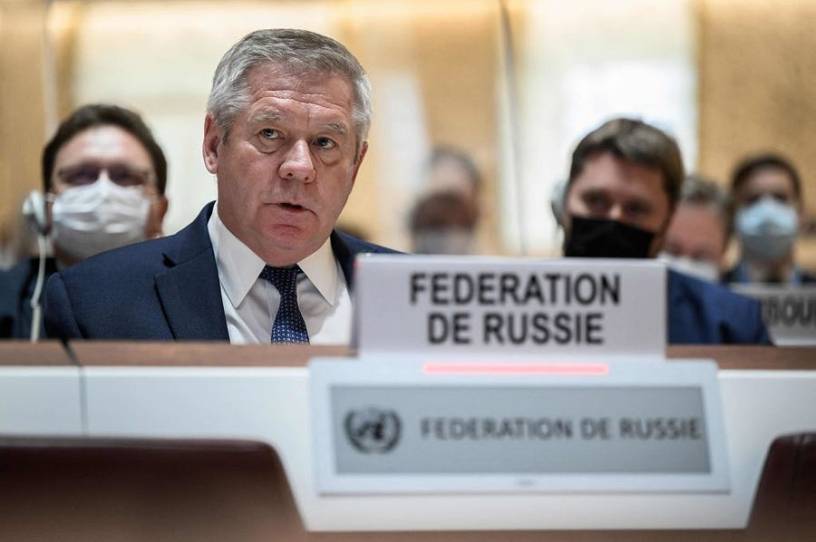 Members of the U.N. Security Council sat around a table in New York last week, pleading with Moscow to call off its assault on Ukraine. Ambassador after ambassador took turns vowing Russia would be isolated on the world stage for such a blatant violation of international law. Some even warned the U.N. would suffer the fate of its failed predecessor, the League of Nations. One hour into debate, Vladimir Putin announced a full-scale invasion. 
The meeting was surreal, and not just because the entire proceeding was chaired by Russia, which held the Security Council's rotating presidency in February. The imbroglio exposed as hollow the mistaken belief—far too common in Western nations, including here in the United States—that public shaming in multilateral organizations can deter ruthless dictators bent on war. Indeed, Putin announced the beginning of Russia's invasion just as the U.S. ambassador to the U.N., Linda Thomas-Greenfield, delivered her speech urging Russia to de-escalate. Moments later, Russian missiles began raining down on Kyiv and other Ukrainian cities. 
Of course, this is hardly the first time Russia has made a mockery of an institution established to defend international peace and security. Russia also routinely wields its Security Council veto to shield itself and other rogue regimes from international accountability, for example by blocking U.N. sanctions against Syria's Assad regime for its use of chemical weapons against its own people. 
Indeed, last week's meeting was just the latest reminder of how Russia, China, and other U.S. adversaries flout international law while simultaneously manipulating international organizations to serve their narrow ends. Unfortunately, despite having proclaimed engagement at the U.N. to be an important plank of its foreign policy agenda, the Biden administration's international-organizations strategy is broken.