Slavery of All Kinds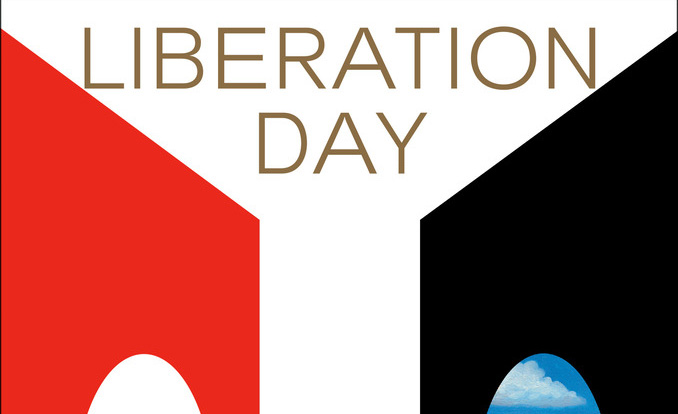 "Liberation Day" by George Saunders.
George Saunders, Liberation Day, New York: Random House, 2022, 233pp., $28.00.
When you win both a Guggenheim Fellowship and a MacArthur "genius" Fellowship, as George Saunders did in 2006, it's a pretty good year. But Saunders has made a habit of winning awards. In 2017 he received the prestigious Booker Prize for his novel Lincoln in the Bardo. He is best-known, however, as a master of the short story. His collection Tenth of December, published in 2013, won Saunders the Story Prize and the Folio Prize and was also a finalist for that year's National Book Award. When Saunders publishes a new volume of short stories, as he did this October, it is something of an event.
Liberation Day collects nine stories linked thematically around the ideas of liberation and enslavement. Some deal with political and economic liberation, others with more personal struggles against subjection: at work, in the family, or to one's own foibles. The book's title story—which leads off the volume and, at 60 pages, is perhaps a novella rather than a short story—is a small tour de force. It depicts a dystopian future in which wealthy individuals house and maintain "Speakers," poorer people who, in exchange for regular payments to their chosen designees, volunteer to provide entertainment after having their memories wiped clean. They spend their lives pinned to a "Speaking Wall" and connected to a "Pulse" machine, which feeds their brains the information they need to give rhetorical performances that are a cross between theater and storytelling.