Staff Disputes, Fiery Allegations Mire Joe Kent's Congressional Campaign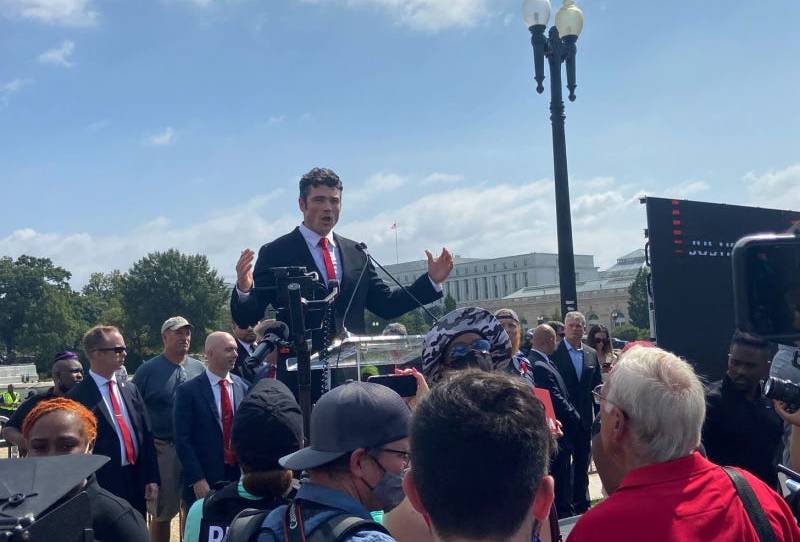 In September, Donald Trump-endorsed congressional candidate Joe Kent told The Dispatch that "election integrity" is his "number one" campaign issue in his bid to unseat six-term GOP Rep. Jaime Herrera Beutler in Washington's 3rd Congressional District.
But his former campaign manager Byron Sanford says that if Kent is truly focused on election integrity, he should start with his own campaign. 
In early April, Sanford told The Dispatch that days before Kent fired him in early December, Kent's then-field director and now campaign manager Ozzie Gonzalez texted him via the encrypted messaging app Signal about his plans to use cigarettes and pizza to register homeless people and undocumented immigrants to vote, then sort through their ballots to ensure they chose Joe Kent as their desired candidate.  
The right-wing blog Red Voice Media first published screenshots of the texts on Thursday, writing that "the allegations against Kent are both heavy and concerning," although the article does not detail any in-depth verification process reporters typically use to independently authenticate text messages. The campaign offered Red Voice Media no formal comment on the allegations beyond Gonzalez's assurance that "off the record right now, there's no validity to them."