The Biggest Loser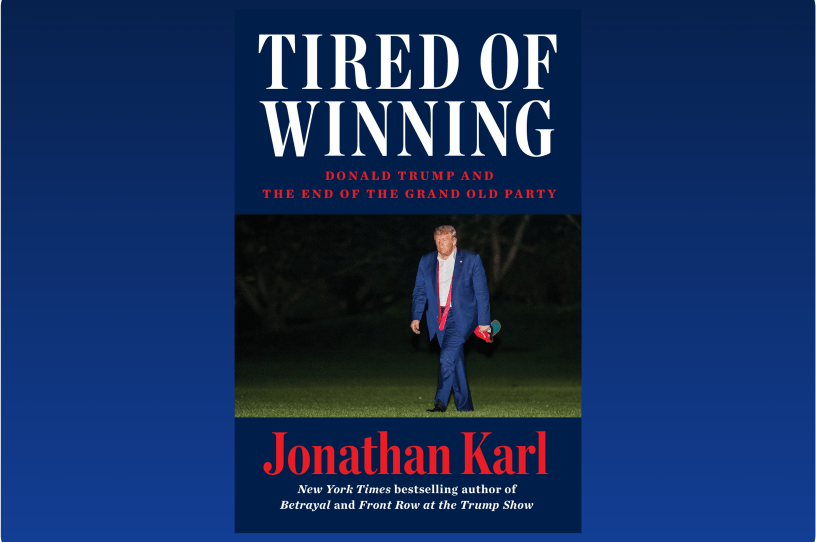 (via Penguin Random House)
The essay below is adapted from Jonathan Karl's forthcoming book, Tired of Winning. Disclosure: Declan Garvey, The Dispatch's executive editor, served as a researcher for the book.
---
After two years of desperately working to undo the results of the last election—and pursuing preposterous schemes to eject the current president and get back into the White House—Donald Trump looked at the 2022 midterms as the moment he would complete his political comeback the old‐fashioned way: leading his party to victory in a new election. Republican candidates—many of whom were essentially chosen by Trump over the past year—were widely expected to do very well, not only winning back control of both chambers of Congress from Democrats, but also taking back governors' mansions, secretaries of state offices, and state legislatures across the country. And if they did, Trump—who'd made himself a central figure in the election by issuing hundreds of endorsements and holding rallies in eight states during the campaign's final month—could plausibly claim to once again be the clear leader of the GOP.
"I think if [Republicans] win, I should get all of the credit," he told NewsNation as polls opened on November 8, 2022. Almost as an afterthought, he added, "And if they lose, I should not be blamed at all." By that point, Trump's hedge seemed unnecessary. The party in power almost always faces a shellacking in the midterm elections, and Democrats—led by an unpopular president in Joe Biden—were considered particularly vulnerable. Voters routinely listed high inflation and rising crime among their biggest concerns and tended to blame Democrats' policies. When the election analysts over at FiveThirtyEight published the final pre-election update on November 8, they projected a range of possible outcomes that had Republicans winning an average of 230 House seats to the Democrats' 205—with the potential for the tally to grow even more lopsided.
Republicans themselves were more bullish. At a pre-election National Republican Campaign Committee briefing I attended, the operatives spearheading the party's efforts to take back the House gave me a list of 74 Democratic seats they believed Republicans had a realistic shot of winning—enough to win not just a majority but the largest Republican majority in more than 100 years. In the Senate, the GOP needed to flip only one seat to take back the majority, and party leaders thought they could pick up as many as four. "I am incredibly optimistic," Sen. Ted Cruz of Texas told Fox News the day before the elections. "I think this is going to be, not just a red wave, but a red tsunami."
You're out of free articles
Create an account to unlock 1 more articles