The China Problem Extends Well Beyond Coronavirus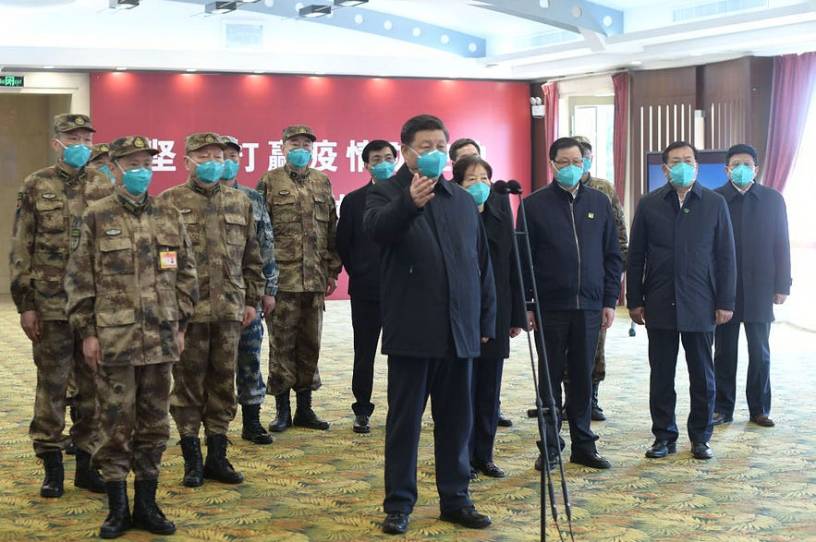 China's negligence in handling the coronavirus disaster has generated a slew of legislative initiatives aimed at doing everything from redirecting the pharmaceutical supply chain to eliminate China's chokehold on key medicines to investigating and punishing the People's Republic for its role in the global pandemic. But none of these bills alone is sufficiently proactive, either to deal with the impact of COVID-19 or to address the systemic threat that China poses. The right approach is more far-reaching, targeted at both the national security and the economic sectors. 
The national security threats and economic challenges presented by the PRC were well-documented and numerous even before we had a pandemic on our hands: The Communist police state, the threats to Asian neighbors and efforts to colonize the South China Sea, the technological predations, the crackdown on Hong Kong, the rounding up of the Uighurs, and so much more. And then there's China's stranglehold on U.S. pharmaceutical supplies, the great Huawei fight over 5G, efforts to control even expatriate Chinese through infiltration of universities, and more.
All of these issues need to be addressed, and going at them piecemeal is at once inefficient and ineffective. All eyes are on the issues related to the coronavirus, but that's only one symptom of the much broader China problem. Weeks before the outbreak, all eyes were on Hong Kong. Before that, on the surveillance tech being used against the Uighurs in Xinjiang. When you look at the legislation being put forward, it's not that any one particular initiative is off base. It's just that they come off as ankle-biting a much larger adversary. Worse, they are destined to fail.
In addition to legislation requiring a new system of U.S. manufacture and supply chain transparency introduced by Sen. Tom Cotton and Rep. Mike Gallagher, as well as similar legislation from Sen. Josh Hawley, there's legislation to investigate China's coronavirus coverup (also Hawley and Rep. Elise Stefanik), a U.S.-China Economic and Security Review Act (Sen. Chris Coons, Rep. Brad Sherman), the South China Sea and East China Sea Sanctions Act of 2019, a Fair Trade with China Enforcement Act, and bills dealing with Chinese influence operations, a bill to deny Chinese investors access to U.S. small business promotion funds, bills regarding Chinese telecom and spying giant Huawei, the Chinese export of illegal narcotics to the United States and literally hundreds more.