The GOP's Celebrity Crush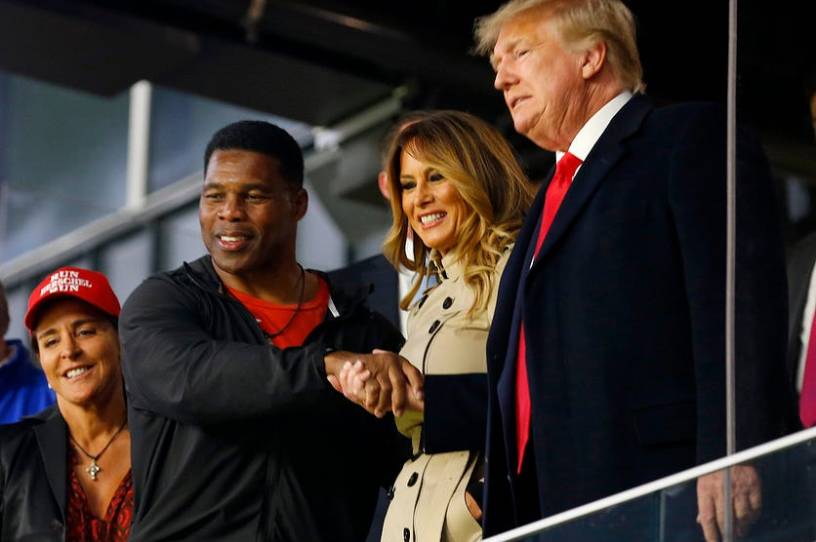 Herschel Walker reportedly once pointed a gun at his wife's head and threatened to "blow her brains out." He lied about working in law enforcement and serving as an FBI agent. After years of haranguing absentee fathers, he admitted to having three children that he had not disclosed publicly. He has questioned evolution, asking "Why are there still apes? Think about it."
Several weeks ago, despite having lived near Dallas for a decade, Walker won the Republican Senate primary in Georgia. Walker now moves on to challenge Sen. Raphael Warnock, who won a special election in January 2021.
Walker won the GOP primary with 68 percent of the vote because—despite all his flaws—he has the one thing that matters most as a Republican candidate: celebrity. Sure, he may have endorsed a magical "dry mist" that would "kill any covid (sic) on your body" and may believe that air pollution is caused by China sending us its "bad air." But before all that, he was a college football star at the University of Georgia and enjoys universal name recognition in the state.
And now, the balance of the U.S. Senate may hinge on his electability.