The House GOP Wants to Win Back the Suburbs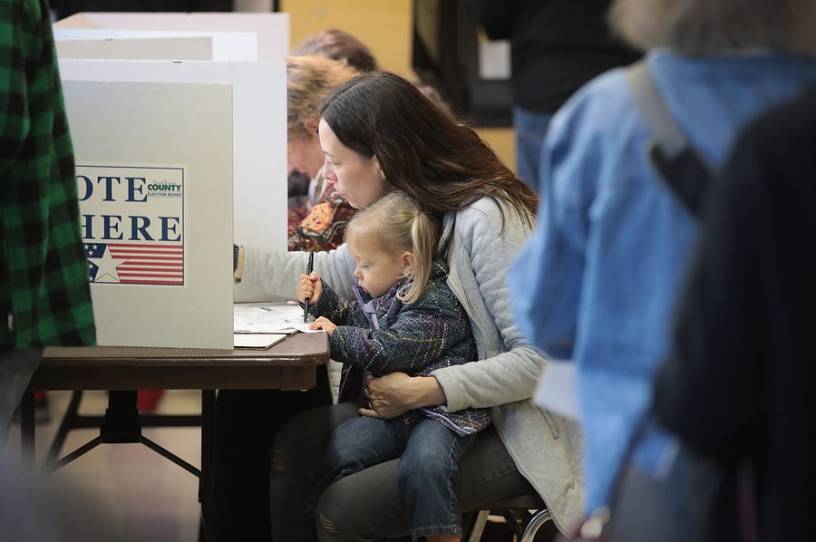 If you want to catch a wave, you have to bring a surfboard. That, in effect, is what House Minority Leader Kevin McCarthy and his team are doing in rolling out a series of bills this year to deal with the impact of climate change. That might not sound like an obvious issue for the GOP to tackle, but that is kind of the point. The makeup of the party has shifted since Donald Trump won in 2016 and McCarthy wants to win back some of the voters who have turned away since then.
Democrats took the House in 2018 by securing wins in suburban congressional districts that used to be part of the GOP base. In many cases, these voters are not liberal, or even Democrats. In fact, 30 House Democrats now represent congressional districts that President Trump won in 2016. 
Democrats won these seats by drastically outperforming Republicans among two key demographics: women and younger voters. As the Pew Research Institute noted in its review of the midterms results, "the gender gap in voting preference is not new, but it is at least as wide as at any point over the past two decades … women favored the Democratic candidate in their district by 19 percentage points (59% to 40%) while men voted for the Republican 51% to 47%." At the same time, Pew found that the "majorities of voters ages 18 to 29 (67%) and 30 to 44 (58%) favored the Democratic candidate."
The weaknesses in the Republican coalition line up quite well with another Pew data set. According to a survey conducted in October 2019, younger Republicans and women are among the class of voters who think the U.S. government should do more to address the threat of climate change. Among Republicans, "adults in the ages 18 to 38 in 2019—52% think the government is doing too little on climate," per Pew. By comparison, interest in action to address climate change falls to 41 percent and 31 percent for Generation Xers and Baby Boomers respectively. The results are equally stark across the gender divide: 46 percent of women think the government's efforts on climate are insufficient, compared with only 34 percent of GOP men.