The Pandemic Is Forcing Women Out of the Workforce. There's a Way to Fix That.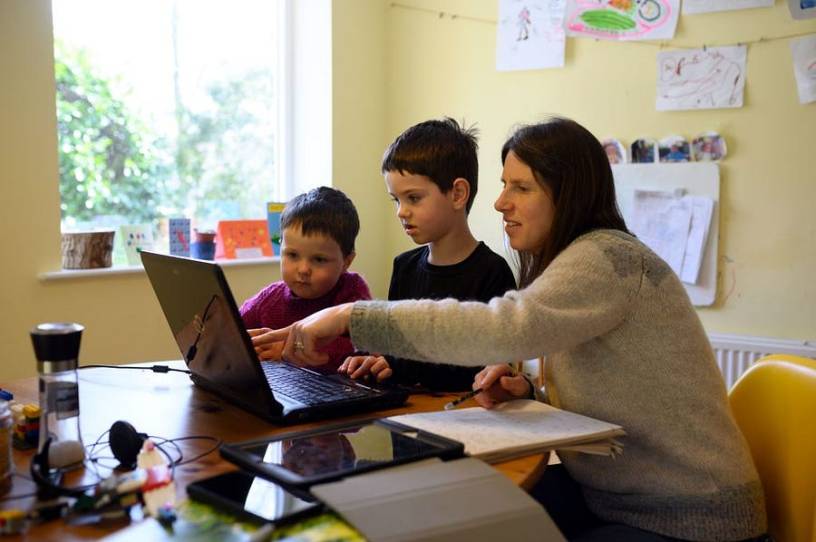 The pandemic is exposing barriers to equal opportunity that remain in American life. Access to affordable and high-quality childcare and schooling options is near the top of the list.
Considerable coverage has been devoted to the effect on the pandemic on children, particularly those from low-income families being left behind by virtual schooling. But we have a statistic that illustrates the problem from another point of view: American women are leaving the labor market much more frequently than men during the pandemic. The Department of Labor's September jobs report showed that the number of American women older than 20 in the labor force dropped by 956,000 since August, compared with a decline of 307,000 among men. According to the Federal Reserve Bank of St. Louis, the workforce participation rate among American women in 2020 has fallen to levels not seen since the 1980s. 
Many factors are changing Americans' employment opportunities: economic shutdowns, reduced demand for some professions, and more. But caring for children is posing a specific challenge to working parents, particularly women who are often primary caregivers. The Census Bureau recently reported that 25 percent of parents (ages 25 to 44) were not working because of childcare challenges caused by the pandemic. Women were nearly three times more likely than men to be out of work to provide childcare. 
In the short term, this new childcare burden highlights why American schools should reopen, particularly given the promising public health evidence that it is safe to do so. Looking beyond the pandemic, reforming public childcare programs to yield greater value for working parents should be a bipartisan priority to improve economic opportunity.